Sarah Besse, Melissa Torre and Donna Spangler made their way – quite stylishly, we might add – to Rock and Reilly's Irish Pub on 8911 West Sunset Boulevard in West Hollywood, California on August 14 for the "Living the Life" TV series special event benefiting the Hope for Paws Animal Rescue.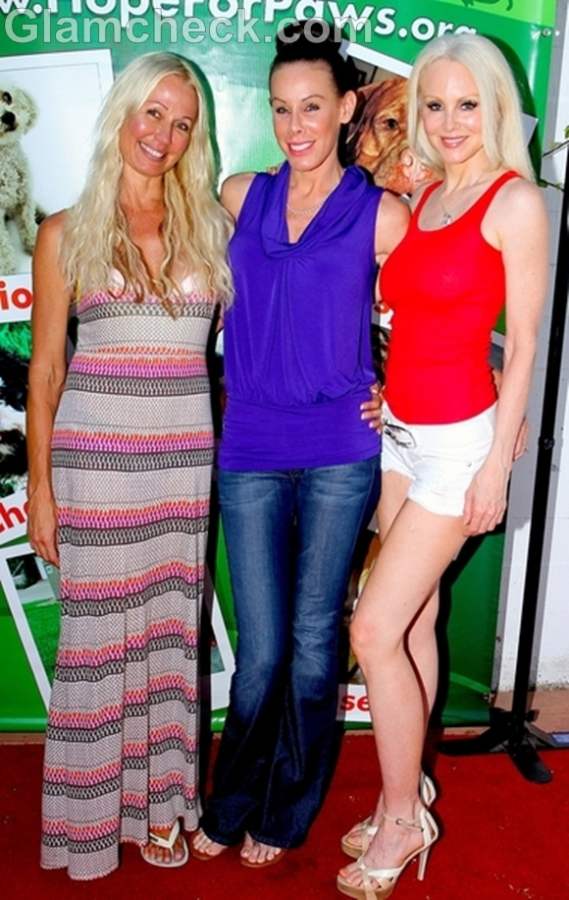 The ladies looked their summery best and were oozing California charm, each in her own way, of course.
Sarah wore a striped maxi dress with cute white flip flops, leaving her long, blond hair loose in curls. Melissa went just slightly more glam with her look, choosing jeans and a sleeveless purple blouse with a sleek, top-knot bun and a string of pearls completing her Hollywood-casual look. Donna cannot be anything but high-glam with that face and body! The platinum-blonde stunner wore a sleeveless red tank top with tiny white shorts and strappy, white ankle strap heels. While the other two ladies went with more natural hues for their makeup, Donna went all out with fake lashes, heavy mascara and a mauve lippie.
If not for the animals, we're pretty sure a large number of the people at the event just turned up drawn by these three hotties, wouldn't you say? 
Image: P R Photos