Actress, glamor model and socialite Tess Broussard took a break from work on August 30 to spend some one-on-one time with her daughter Ava. The adorable twosome spent the day frolicking on Malibu Beach in California.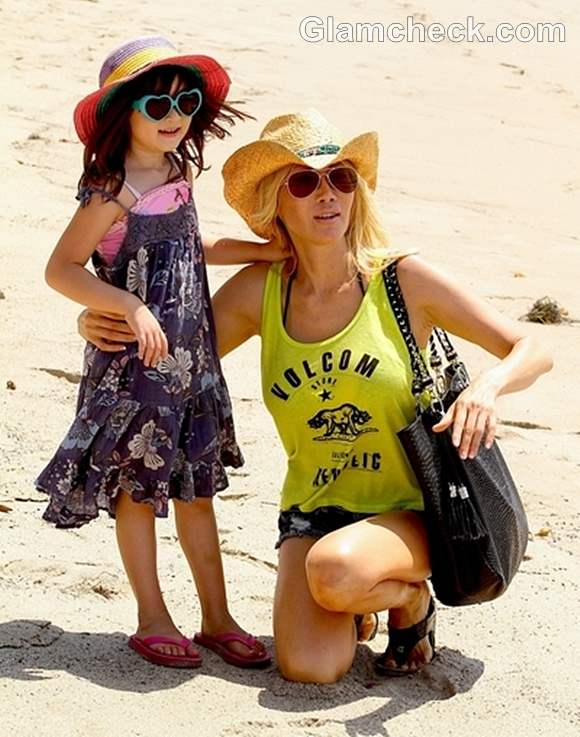 They both arrived in cute summer wear – Tess in shorts, tank top, sandals, straw hat and goggles, and Ava in a frilly blue sundress, pink flip flops and a rainbow hat.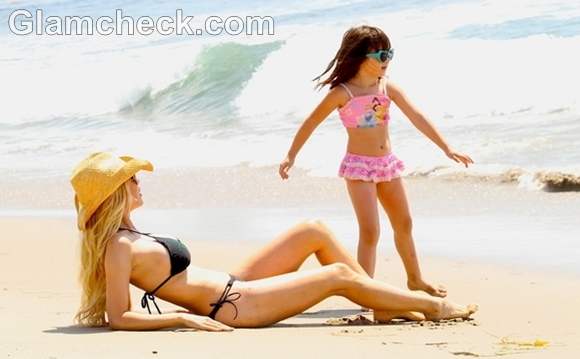 The pair later changed into swimwear. Tess lolled around in the sand in a black string bikini while her adorable tot looked out at the ocean in awe, a pretty picture herself in a pink two piece with frilly bottoms.
Image: P R Photos