The great thing about Hollywood is that it's filled with really wonderful people who use their fame to garner support for issues that need it. At the 2012 "Stand Up To Cancer" fundraising event held at The Shrine Auditorium in Los Angeles, California on September 7, the red carpet must have worn out with the mind-blowing celeb footfall.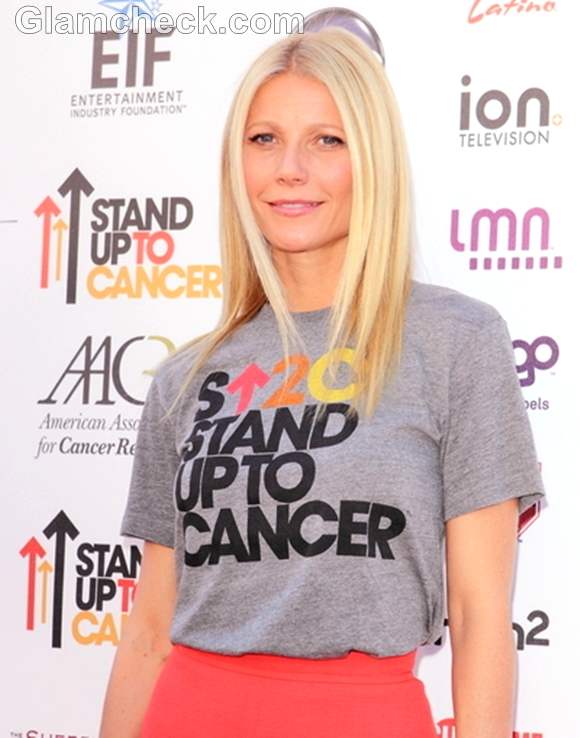 Several of the invites already support cancer awareness to some extent on their own. Others have been affected by the disease as it hit their family or loved ones. So this event was met with enthusiasm, compassion and great reserves of love, not to mention that the celebs dug deep into their own pockets to support the worthy cause. Check out some of the big names who turned up to show they care.
Minka Kelly looked stunning in black leggings, a black tank top and pointy black pumps.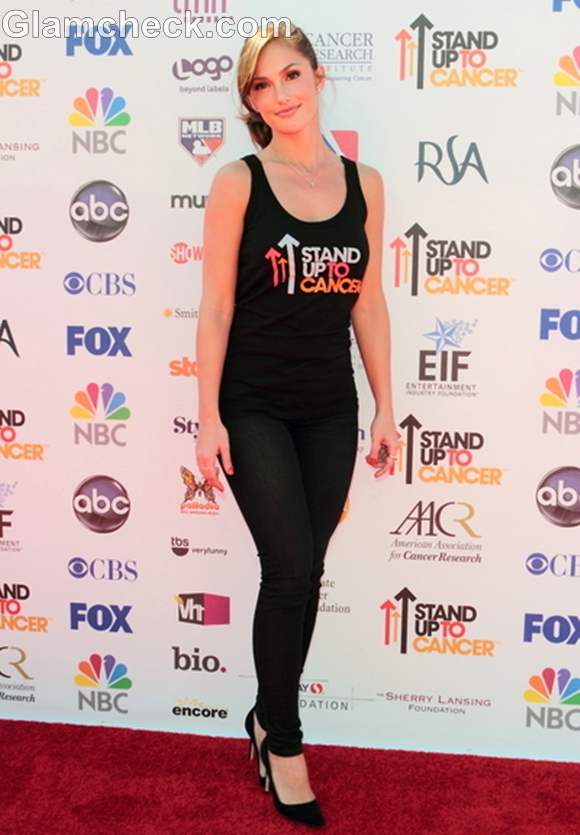 The top was emblazoned with 'Stand Up to Cancer'. In fact, all the women at the event wore T-shirts with the slogan and logo.
Jillian Michaels too went with black leggings and a black top, but hers had three-fourth sleeves.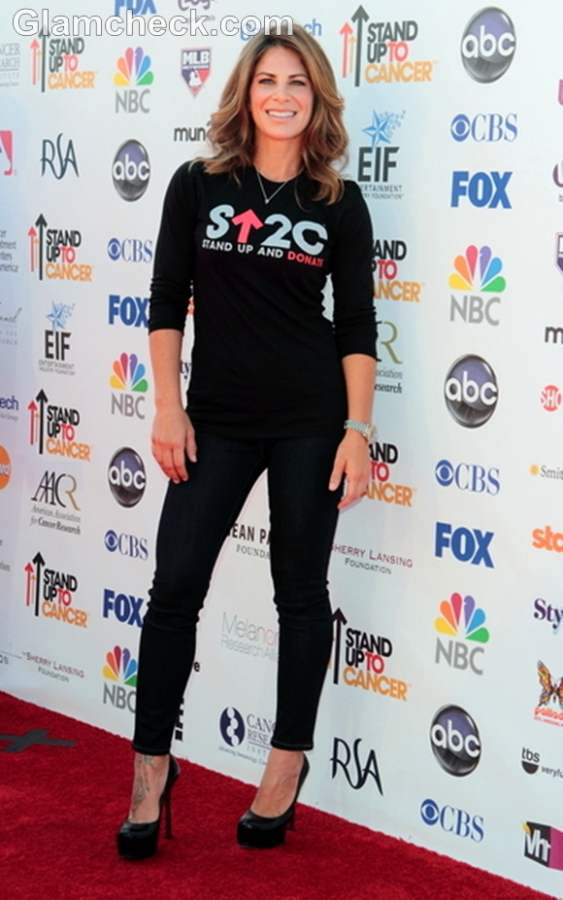 Her shiny black pumps had stacked heels to add more inches to her lithe figure.
Marg Helgenberger donned lighter colors – pale pink pants to go with her grey, short-sleeved tee.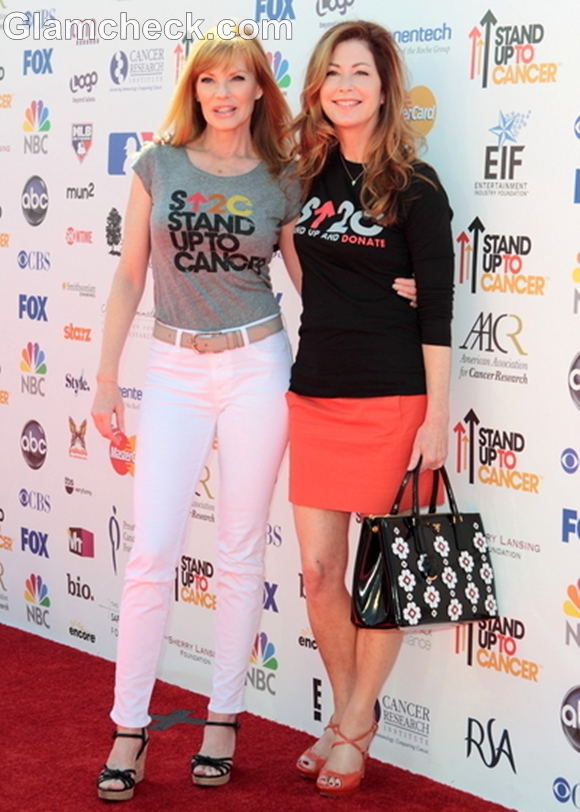 Dana Delaney too added a burst of color with a short coral skirt and matching peep-toes to offset her black top.
Coral was popular with another celeb. Gwyneth Paltrow, who lost her father to cancer and is one of the strongest advocates for cancer awareness in the industry, wore a flirty, pleated coral skirt with her grey tee.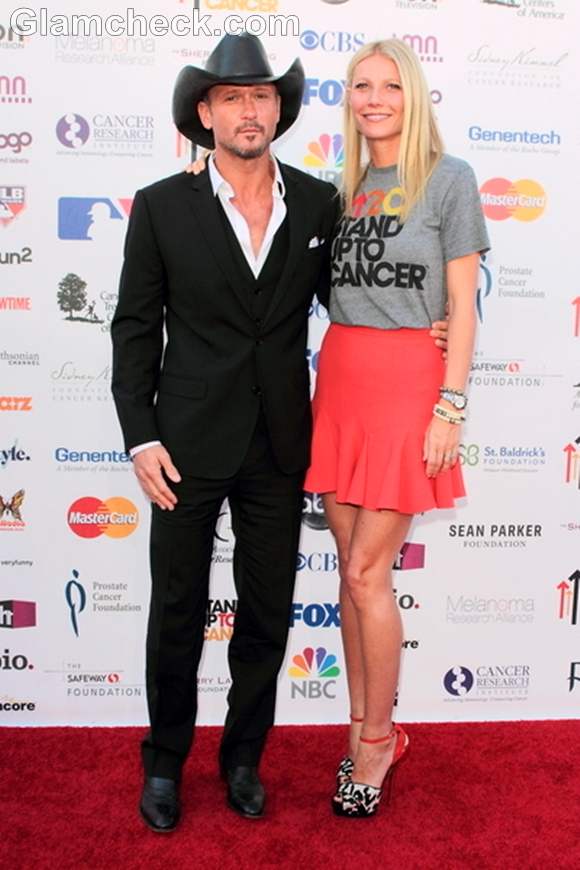 We love her ankle-strap peep-toes with the animal print. It's a laidback look but still quite classy.
Image: P R Photos