Businesswoman Amy Childs is making her way big-time into the world of fashion. The busty redhead launched her Autumn/Winter clothing line at the Millenium Hotel in London on September 12, and she looked very hot while doing it.
What she wore:
Strapless white dress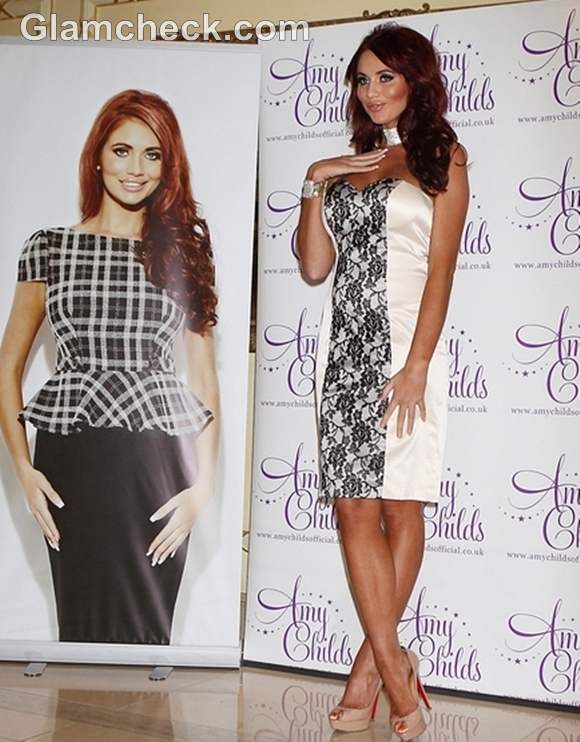 Amy donned a gorgeous knee-length, strapless white dress which was cut so low over her ample bust that it was in danger of falling off. Of course, she pulled it off with panache with no wardrobe malfunctions, we're happy to report. A black lace panel ran down the front of her dress, upping the femininity and sex appeal of the wearer.
The ensemble was accessorized with a silver-gold choker necklace, a matching cuff bracelet and to-die-for nude peep-toe heels by Christian Louboutin.
Hair and Makeup:
Wavy hair; heavy eye makeup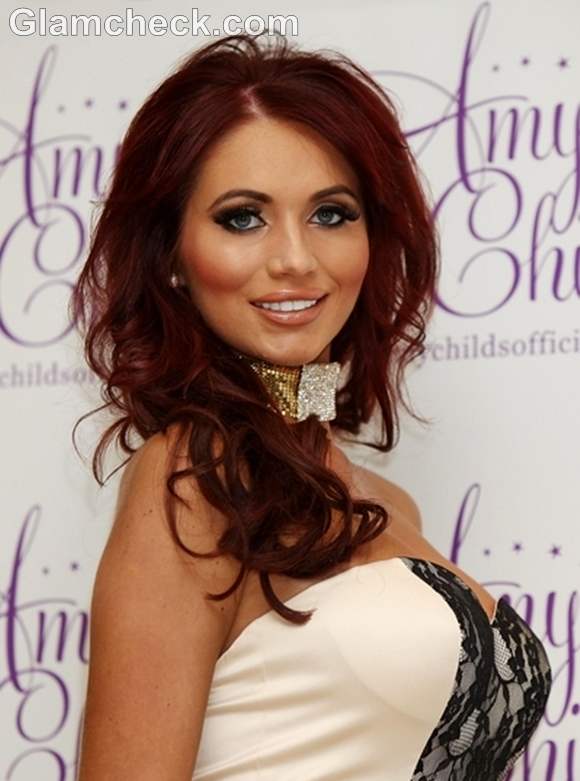 Her flaming red hair took on a life of its own in the stunning, tumbling waves that it was styled in. The deep copper is a shockingly sensuous color which suits Amy's flamboyance. A nude lippie, natural blush, eye liner and fake lashes completed her look.
P R Photos