TOWIE stars Mario Falcone and Lucy Mecklenburgh unveiled the film props used in the famous 1997 film "Titanic" at Westfield Shopping Centre in London on September 11.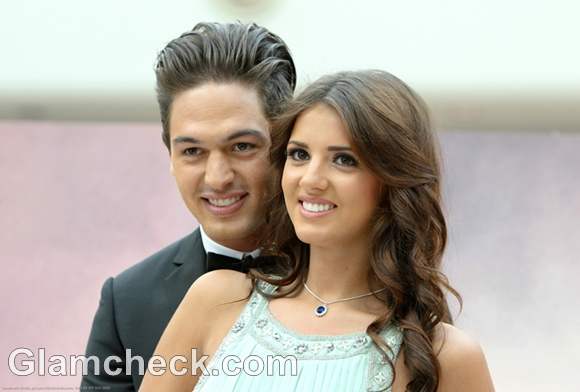 The props will be on display for some time to come to the delight of fans. The gimmick is designed to re-ignite interest in the movie since it is now launching on Blu-Ray.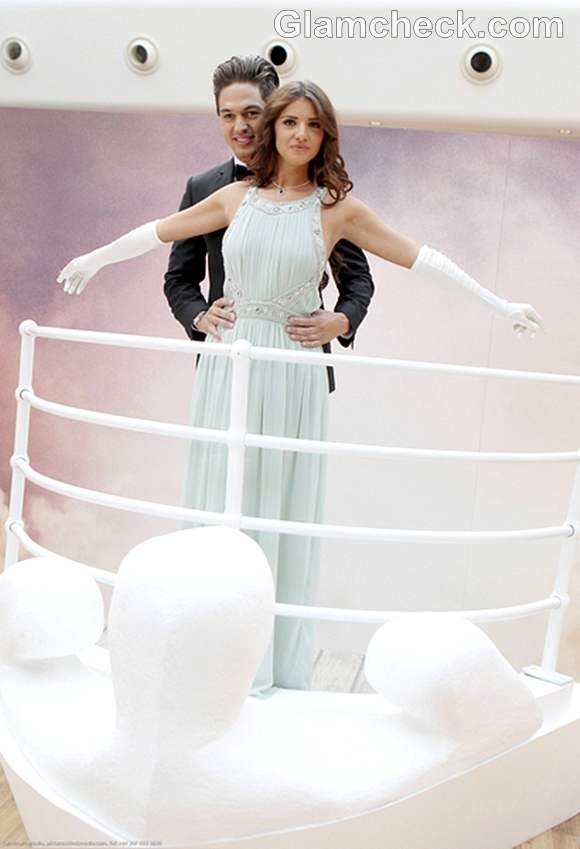 Mario and Lucy had a fun time at the event, even going so far as to pose at the helm prop in the now-famous 'I'm the king of the world' stance. The couple dressed glamorously for the event, their ensembles very like the dinner-time dress code of passengers on the ship in 1912. Mario wore a black tuxedo and Lucy donned a silver-ivory gown with elbow gloves. She also sported a blue stone on a chain around her neck, a nod to the 'Heart of the Ocean' that Kate Winslet throws overboard in the end.
P R Photos