Actress Amy Adams put everyone under her spell as she arrived for the Los Angeles premiere of "Trouble With The Curve" at Mann's Village Theatre in Westwood, California on September 19.
What she wore:
Red silk gown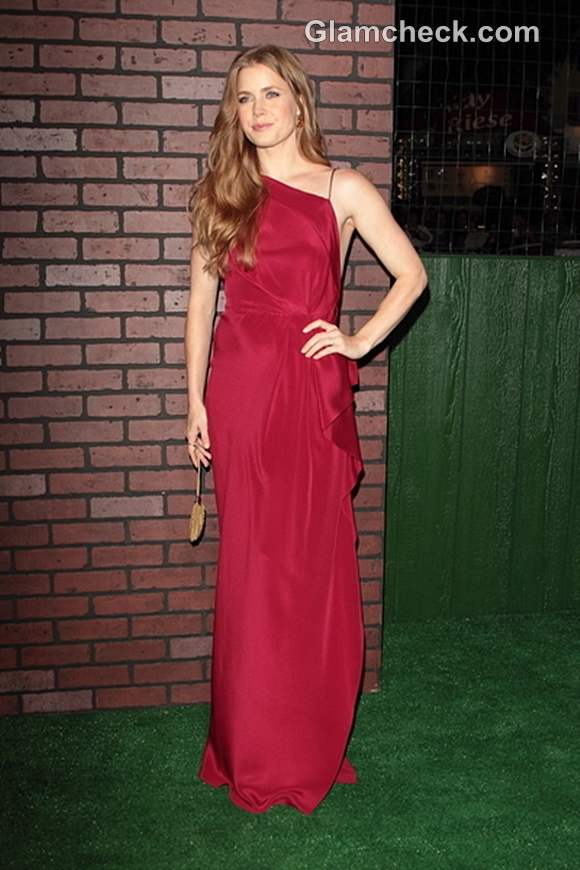 Amy was hypnotizing in a full-length silk gown in a deep red that was the perfect color to set off her skin tone. The dress featured a spaghetti strap on one shoulder holding up the draped detailing. She accessorized simply with tiny stud earrings and a tan purse.
Hair and makeup:
Luscious side-swept curls; understated makeup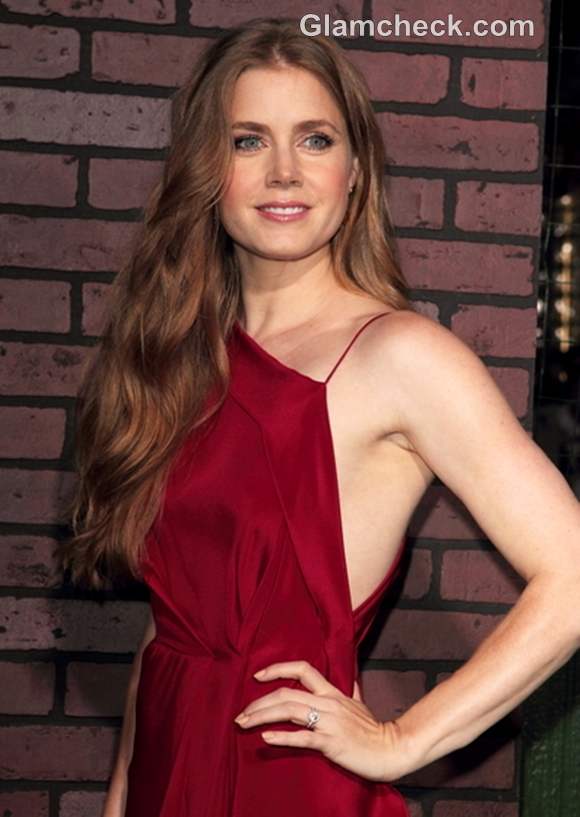 Did her red hair clash with her red dress? Not in the least, even though they were left loose in all their glorious splendour. Styled in curls, her long locks were elegantly swept over one shoulder, making her look like a modern-day goddess. Mascara opened up her peepers and only the barest of color infused the rest of her face.
P R Photos