It can hardly be compared to your wedding day, but there's no doubt that an interview is a pretty big deal. Whether it's for your first job or your last, the outcome is going to have a major effect on your life.
Despite this, far too many people simply don't dress to impress. They might revise each and every possible interview question that they come across on the internet, but then leave their clothing choices to right until the last second. As the tone might suggest – this is completely the wrong approach.
Bearing this in mind, let's now take a look at some of the best ways you can impress at an interview, and supercharge the chances of you landing that dream job.
Dress for the position in question
Unfortunately, there are no hard and fast rules when it comes to interviews. This is because they come in all shapes and sizes, and what is suitable for one position certainly isn't going to be the same for another.
As such, you've got to assess the situation and go from there. If you are applying for a factory job, the chances of you requiring a three-piece suit are low to say the least. On the flip side, if this is a high-end corporate position, a suit is an absolute must. In the case of the latter you really need to push the boat out as well; turn to a reputable supplier like www.reiss.com to help you along your way.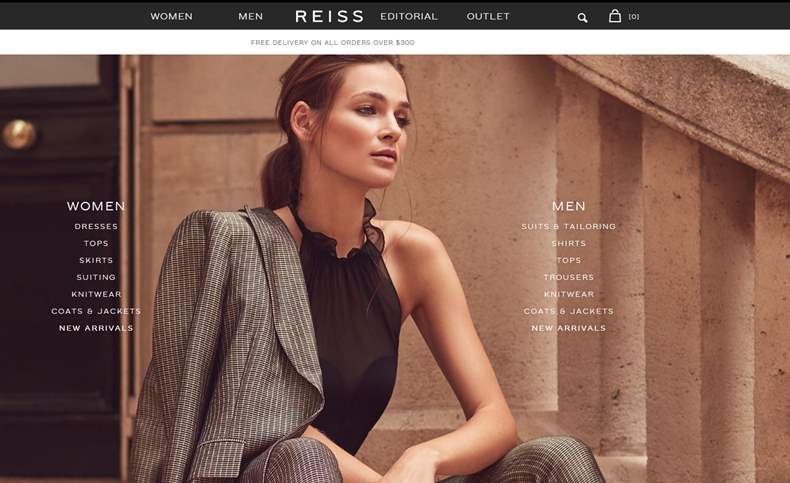 Reiss
One word of warning though; never take a chance. If you are in two minds at what the dress code might be for the business you are applying for, always make sure you overdress. You aren't going to be penalized for this after all.
The elusive iron-factor
It might sound simple, but far too many people don't turn to an iron before heading to their interview. That's right, they will go to their interview with huge creases in their shirt – and think nothing of it.
Even if other garments are disguising the creases, an ironed shirt just provides a much more polished feel to your overall appearance. You "feel" better, and you should therefore perform better.
Let's not forget that if an interviewer spots one of these creases, they are going to be questioning whether or not you really want the job they are advertising.
Small details like aftershave and perfume matter
This article is all about the small hacks you can make, to increase the chances of success in your interview. The final one we are going to talk about is not blowing them away with the smell of aftershave and perfume. Subtly applied, both of these can make the world of difference. However, if you overpower the interviewer in question, you are going to just reek of desperation. Not only that, but some people are really sensitive to these perfumes, and the smell can be almost offensive to them (even if to you, it's anything but).