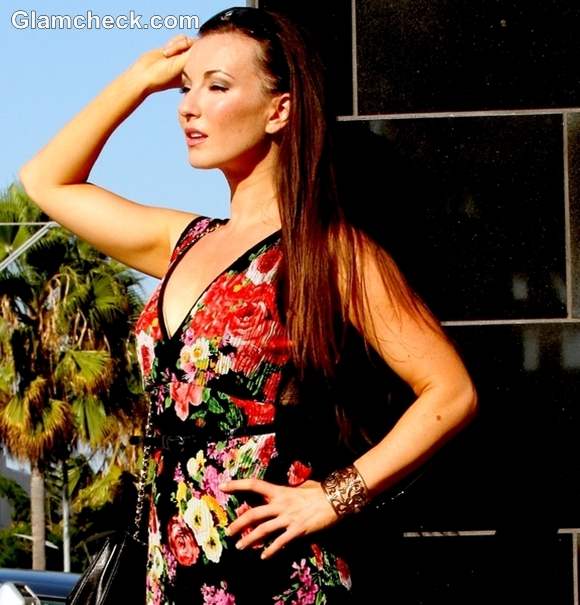 Actress and model Cooper Harris looked fabulous at an Exclusive Beverly Hills Lifestyle Autumn Photo Shoot on Rodeo Drive, California on September 24.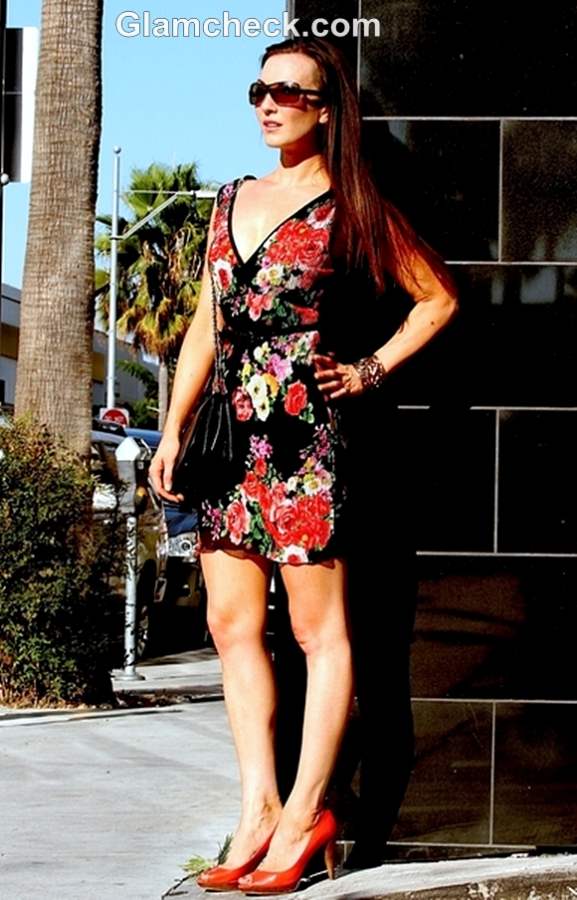 The "Squatters" star wore a short, sleeveless black dress with a print of colourful flowers bursting through the sombre backdrop. A slim black belt was added at the waist, contributing an element of high-class fashion. She accessorized the outfit with a black leather handbag by Chanel, a cuff bracelet, coral peep-toe pumps and black sun glasses.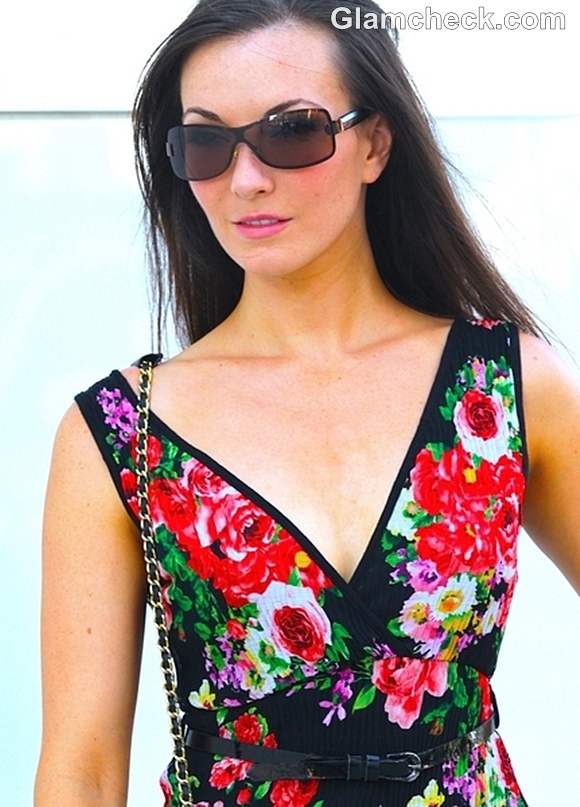 Her makeup was mostly natural with tinges of pink where a little color was needed. The stunning brunette's long, wavy hair was left loose to be gently caressed by the breeze, giving photographer Winston Burris some exceptionally lovely shots of the willowy star.
Cooper is just the right candidate for an exclusive feature since apart from being rich and beautiful she is also a vegetarian, an accomplished musician, and a humanitarian.
P R Photos