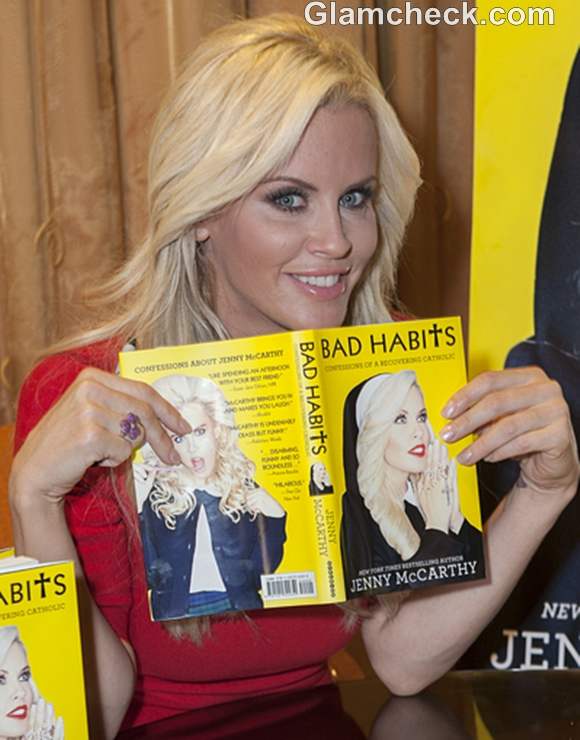 Ex-Playboy model Jenny McCarthy is the latest in the long line of young people to come out with an autobiography. The mother-of-two launched her book "Bad Habits: Confessions of a Recovering Catholic" at the Hilton Hotel in New York City on October 3.
A picture of her in a nun's habit graces the cover of the saga and one of her in a school girl's outfit (depicting her 'bad' side) on the back. She posed with an angelic face while displaying the front of the book then quickly switched over to the back with an 'evil' face. The fun-loving blonde signed copies for fans and had a great time pulling faces for the shutterbugs.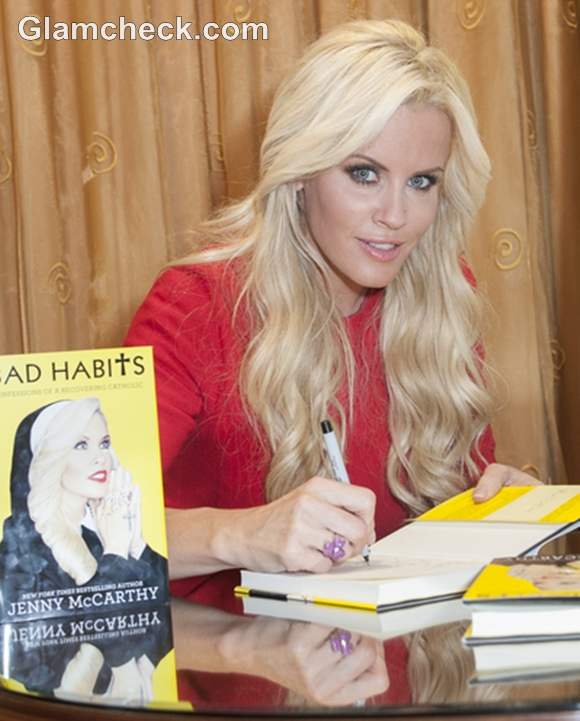 "Bad Habits" tells the story of her life in Chicago and her childhood dream of being a nun! She confessed that she changed her ambitions when she learned that nuns don't get to have kids. The book tells of her transition from a devout Catholic to the worldly-wise, happy woman she is today.
P R Photos