Remember R. Kelly's famous musical soap opera Trapped in the Closet? The popular – and innovative – R&B experiment proved to be addictive but Kelly stopped at Chapter 23. He always promised that he would release more chapters but we've heard nothing on that front for years. It's been a long wait, but he finally found funding and time to record the next 22 chapters which premiered in New York City's Sunshine Cinema On November 19 with several of Kelly's contemporaries turning up to show support.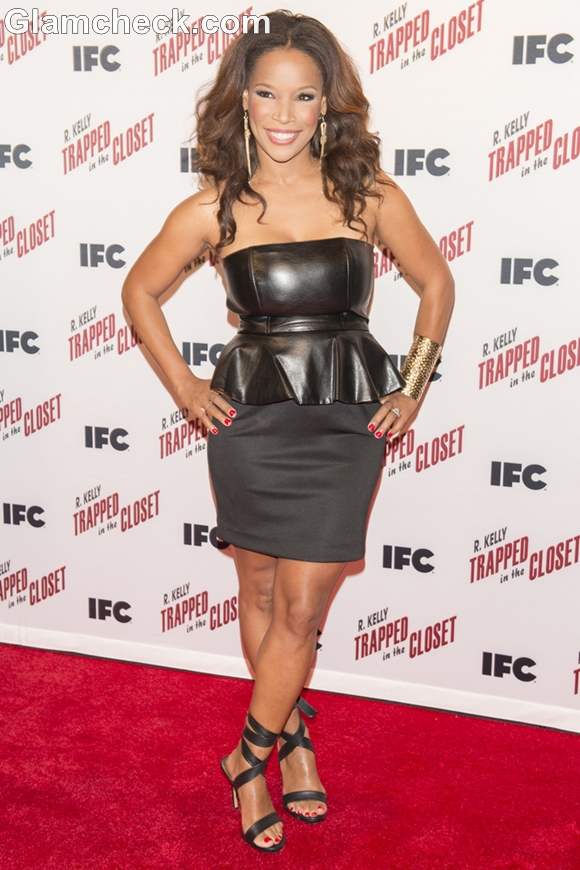 LeShay Tomlinson, who features in "Trapped in the Closet", arrived in a stunning little black dress. The curvy beauty sported a strapless, knee-length number which boasted a peplum-silhouette bodice in leather. A huge gold cuff bracelet, gold danglers and strappy black heels accessorized her look.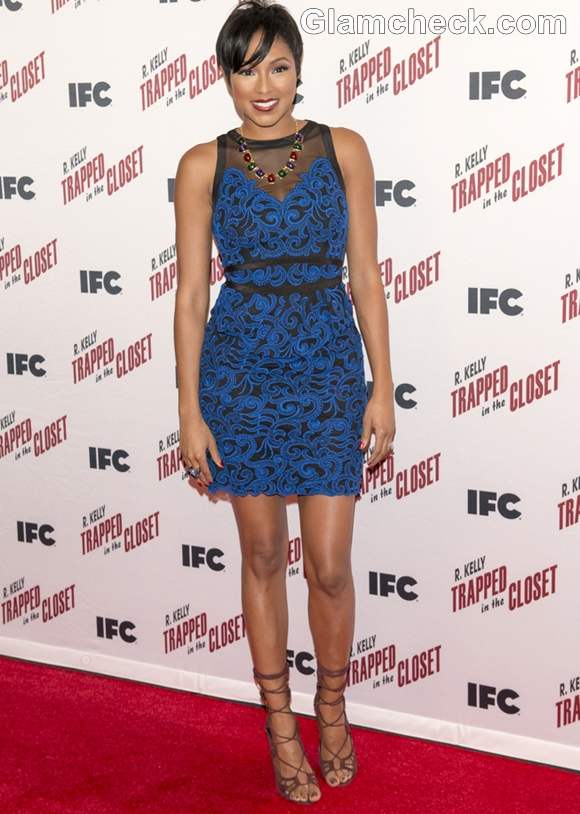 Alicia Quarles was spotted in short, black dress with brocade-style embroidery in blue emblazoned across it. She wore beige strappy heels so they wouldn't clash with the dress but balanced it out with a statement stone necklace that brought pops of color.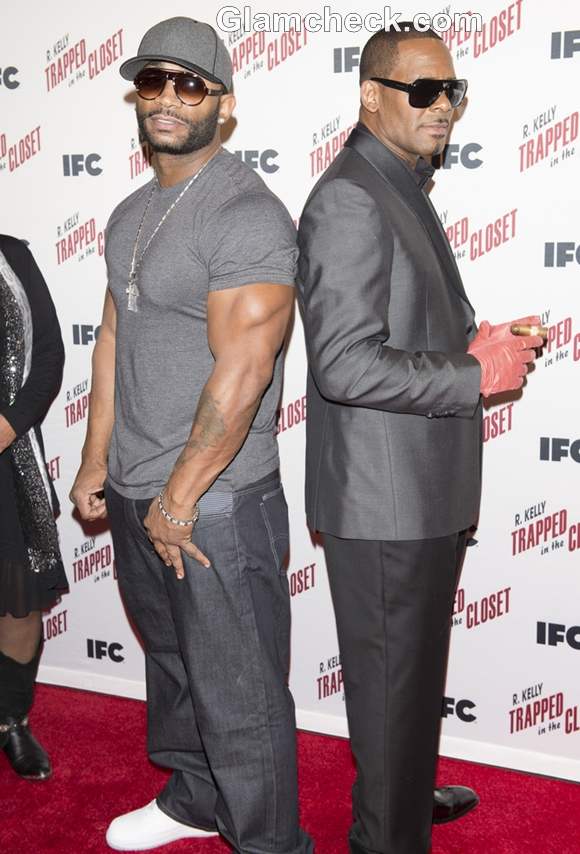 Eric Lane, R. Kelly
The man of the hour painted a sophisticated picture in a charcoal grey suit, adding a touch of whimsy with salmon leather gloves.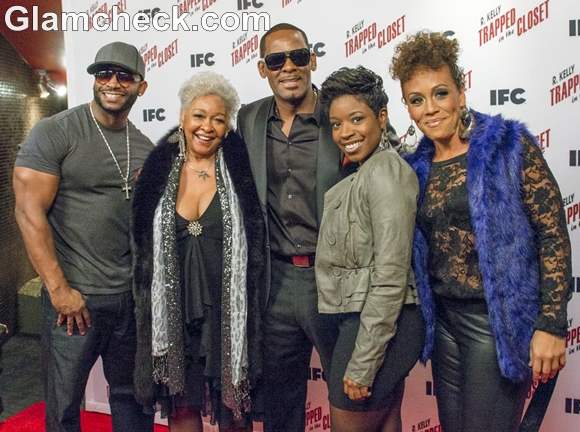 Eric Lane, Tracey Bonner, R. Kelly, Cat Wilson
He wasn't the only head-turner on the red carpet. Eric Lane turned up the heat in a tight grey tee that showed off his impressive bod. He paired it with dark jeans and a cap, furthering his chilled-out look with sun glasses and a silver cross around his neck.
P R Photos