Singer Kesha surprised us all with a soft, feminine look at the American Music Awards a couple of days ago. But she was back on track with her usual style as she gave a high-energy performance of her hit single "We R Who We R" on NBC's Today Show Concert Series at the Rockefeller Center in New York City on November 20.
What she wore:
Sheer bodysuit
Kesha Sports Sheer Bodysuit to Perform on Today Show
Kesha donned a tiny bodysuit that was mostly just fishnet stocking material. Neon flower pieces stitched at strategic locations covered up the parts of her which would have been too raunchy for the morning show.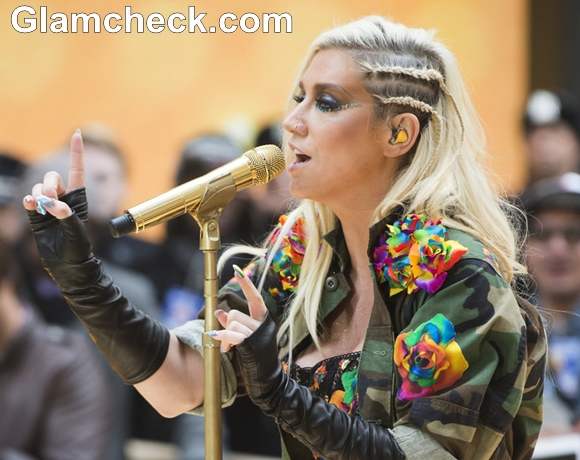 Kesha performs on Today Show 2012
She went on to up the sex appeal with black fishnet stockings, knee-high black boots and fingerless gloves.
The outfit was given the finishing touches with a camouflage shirt.
Hair and makeup:
Braided do; rock chic makeup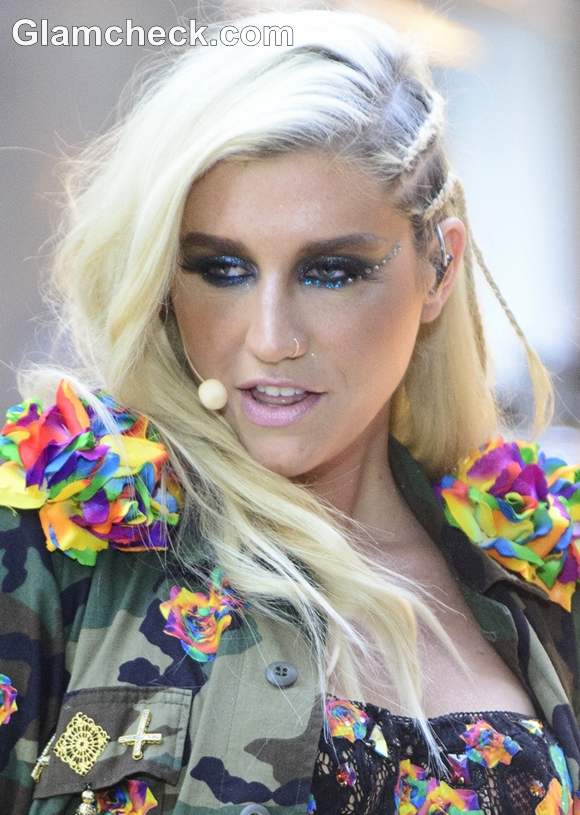 Kesha hairstyle makeup 2012 Today Show
Her long blonde hair was left loose in messy waves, but a portion of it on the side was braided into wide corn rows. She sported mainly natural tones on her lips and cheeks but spruced up her eyes with fake lashes, glittery blue eye shadow and diamante stick-ons under one eye.
P R Photos