Singer Nicki Minaj launched her newest scent "Pink Friday" at Macy's Queens Center Mall in New York City on November 20. She was excited about returning to her home town for the event.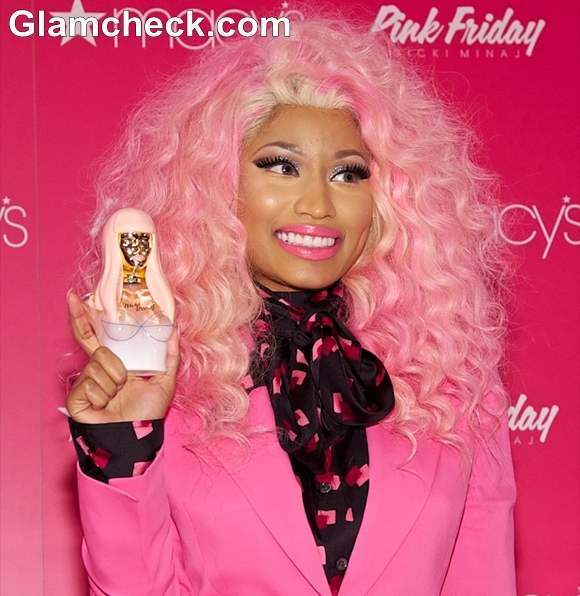 Nicki Minaj Goes Conservative in Pink Suit for Pink Friday Fragrance Launch
We were expecting something clingy or revealing in the way of outfits, but Nicki surprised us by covering up in a bubblegum pink suit! But don't assume for one second that its modesty made it any less outrageous than her regular outfits. It made a statement, loud and clear, which Nicki has always averred is just her way of doing things.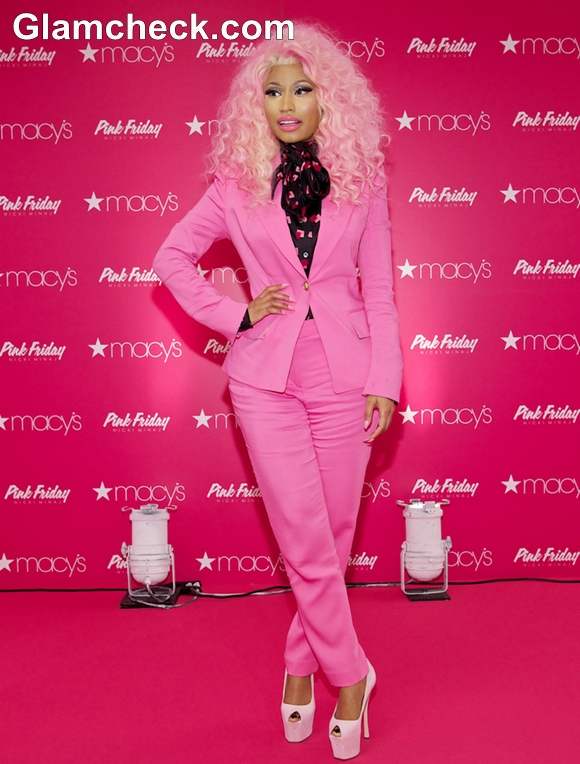 Nicki Minaj in Pink Suit for Pink Friday Fragrance Launch
She wore a black printed shirt underneath the blazer and stacked baby pink peep-toes to accessorize. Her blonde wig was colored powder pink, her lippie was pink, and her nails were, you guessed it, painted pink. No prizes for guessing why she named her perfume Pink Friday.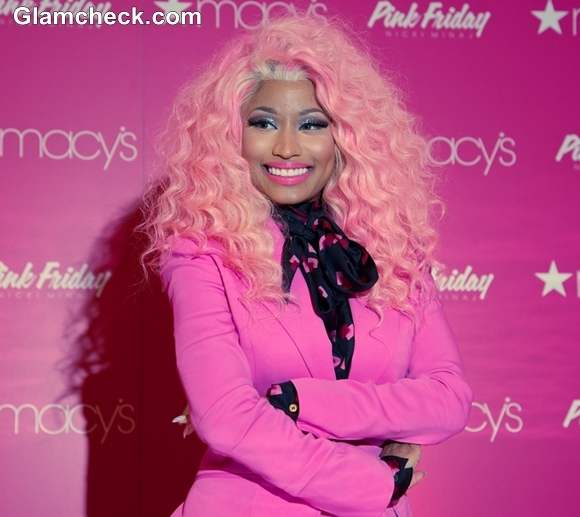 Nicki Minaj Pink Friday Fragrance Launch 2012
A meet and greet with fans followed during which she stated that the new fragrance was symbolic of her life at this point in addition to being an accurate representation of who she is today. It features fruity, floral notes in addition to subtle undertones of vanilla and musk.
You can buy Pink Friday at any Macy's store for $59 although with the holiday season upon us there should be discounts available too.
P R Photos