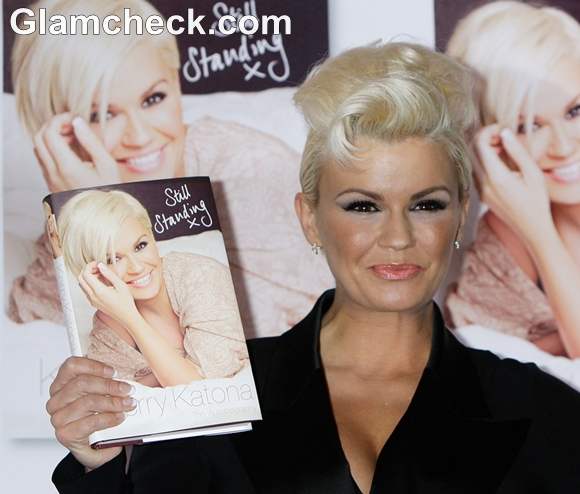 Brit crooner Kerry Katona is out with another book, but this time in the non-fiction genre. The former Atomic Kitten band member released her autobiography "Still Standing" recently and she was spotted at Century Club in London on November 22 signing copies for fans.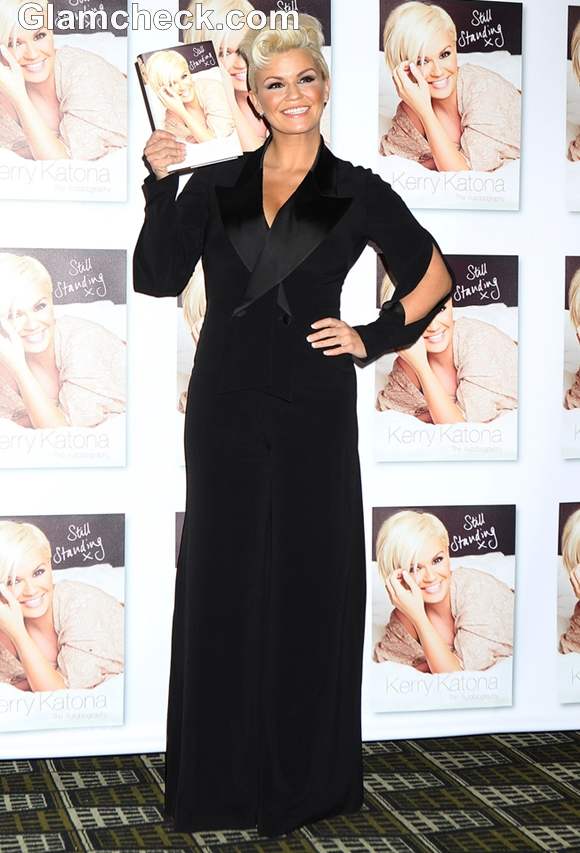 Kerry Katona Signs Copies of Autobiography Still Standing in London
She was wearing a very interesting outfit that day. A black maxi with blazer-like lapels criss-crossing on the bust. The full sleeves had a cut down the middle making for an almost-sensuous exposure of skin against the modest style of the number.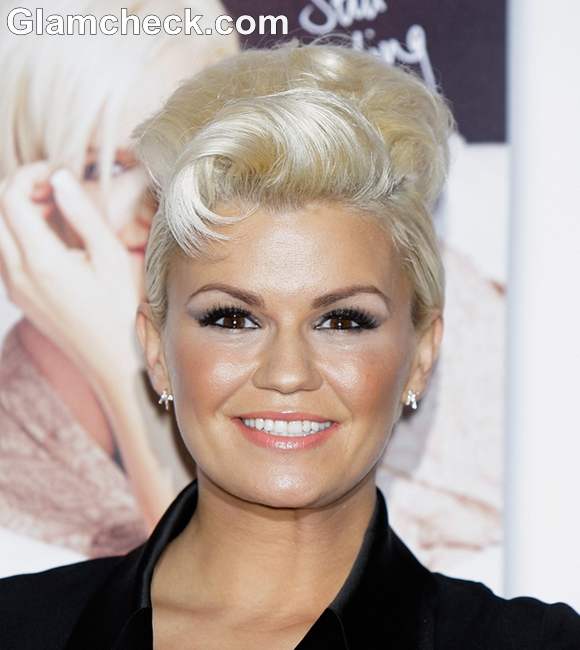 Kerry Katona
A quaffed up-do and really dark eye makeup completed her look.
"Still Standing" features, not surprisingly, an intimate look at her life with ex-hubby singer Brian McFadden and their short-lived union. She also talks about how there is no relationship between McFadden and their two children, which she feels is very unfair to the kids.
If you missed Kerry at this book-signing, you can catch her at the next one at both Mansfield's and Sheffield's Asdas on November 28 and Waterstones in Liverpool on November 30.
P R Photos