The kids weren't the only ones enjoying the 81st Annual Hollywood Christmas Parade on November 25. In fact, most of the people in the crowd were grown-ups and fans of the celebs who were participating in this year's parade which benefited the Marine Toys for Tots.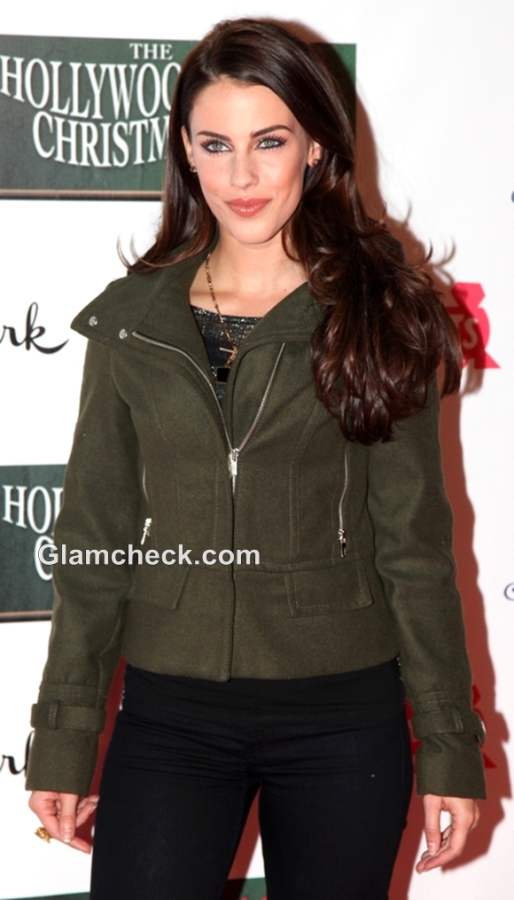 Jessica Lowndes 2012 Hollywood Parade
Singer Jessica Lowndes was just one of the many celebs who rode in a car as part of the parade.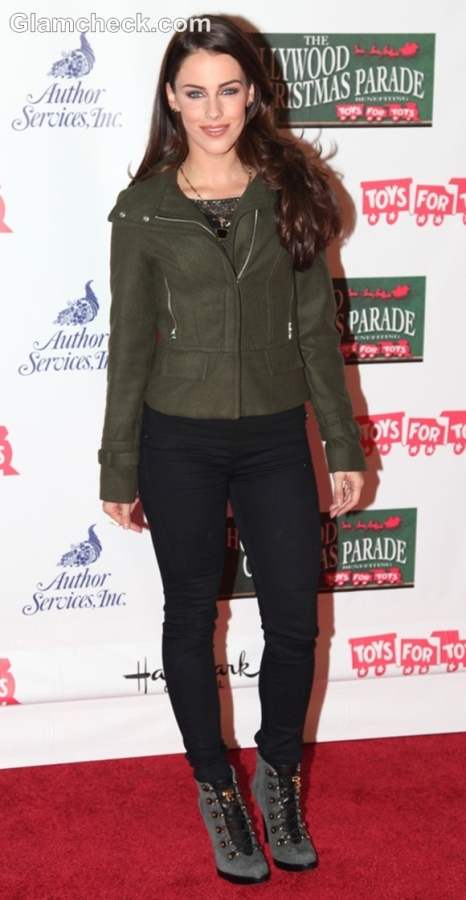 Jessica Lowndes look at 2012 Hollywood Parade
The 23-year-old wore black denims and a black blouse under an olive green jacket, accessorizing the dark, edgy outfit with a black-stoned pendant on a gold chain and grey lace-up booties.
The most beautiful thing about her was definitely the soft, shiny chocolaty curls spilling over her shoulders. She opted for a combination of makeup that rarely goes wrong – darkly-lined eyes and a lush pink mouth.
P R Photos