Hollywood actress Krysten Ritter turned 31 on December 16. She celebrated in style and with pomp the night before at The Bank Nightclub at the Bellagio Hotel and Casino in Las Vegas, Nevada. She was joined by 12 of her closest friends as she dined and danced till the wee hours of the morning. The fun-loving beauty wore a slightly-bizarre but still-stylish statement outfit for her big day. Check it out.
What she wore:
Black dress with gladiator vest by Herve Leger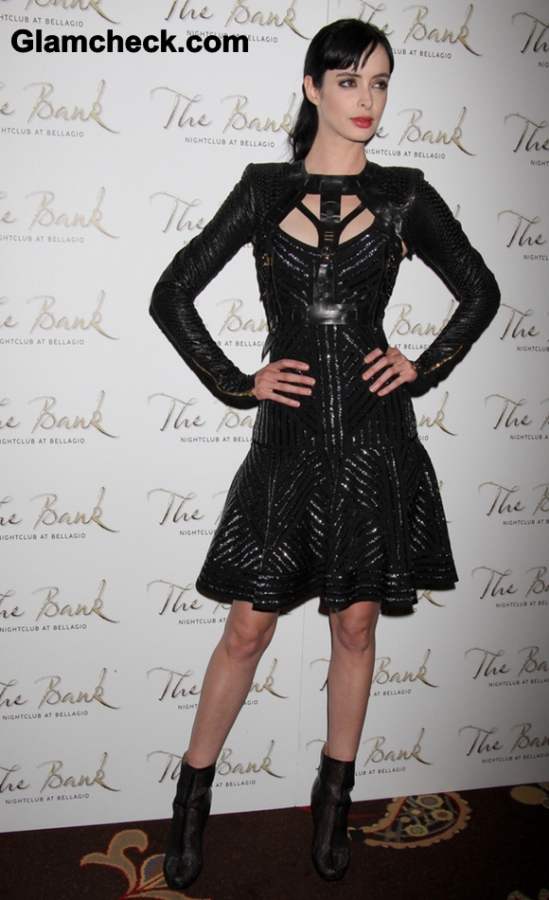 Krysten Ritter 
Her main ensemble consisted of a strappym knee-length, sequined black dress with a flirty skirt and black boots by Rachel Zoe. But Krysten wanted an outfit to remember so she wore a long vest with leather trimmings which looked very like something from a gladiator movie.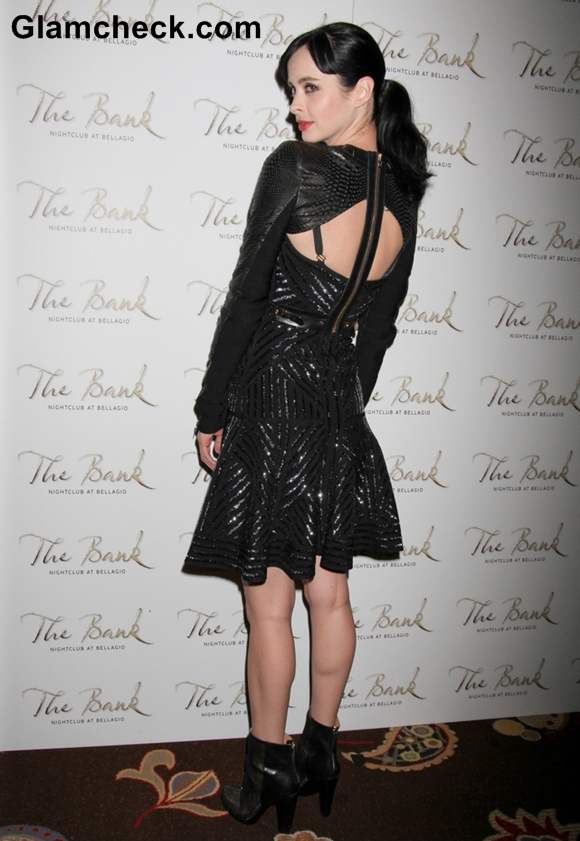 Krysten Ritter 31st Birthday Look
Although obviously meant to attract attention, she was more concerned with being comfortable so she ditched the vest when she got inside.
Hair and makeup:
ponytail; red lips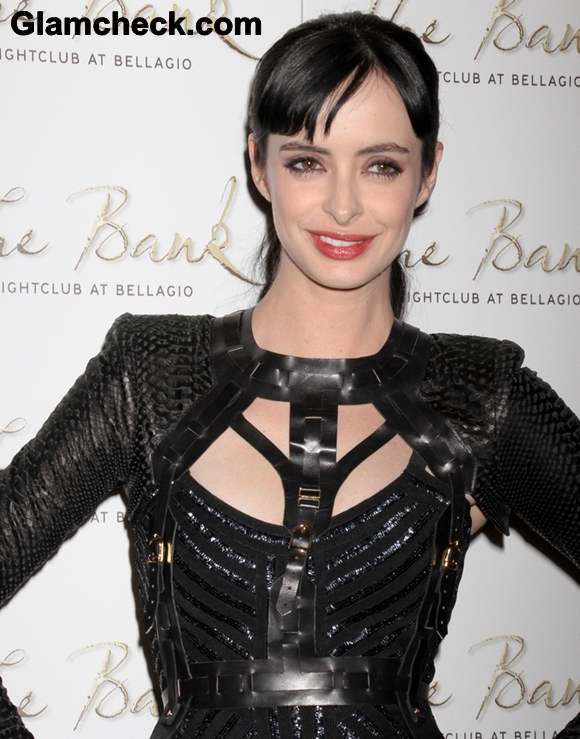 Krysten Ritter 31st Birthday in Black Dress Gladiator Vest
Krysten wore a pop of red on her lips and did up her peepers in brown liner and earthy eye shadow. Her hair was tied back in a ponytail with those unmistakable jagged bangs swept to the side. But when she took off her vest indoors, she also put up her hair in a simple updo which softened her look.
P R Photos