Members of the British Royal family were taking in the sights in Berlin on January 17. Princesses Beatrice and Eugenie of York were around Brandenburg Gate driving in a Mini Cooper as part of the Great Britain MINI Tour which is aimed at drawing more tourism as well as business to the UK.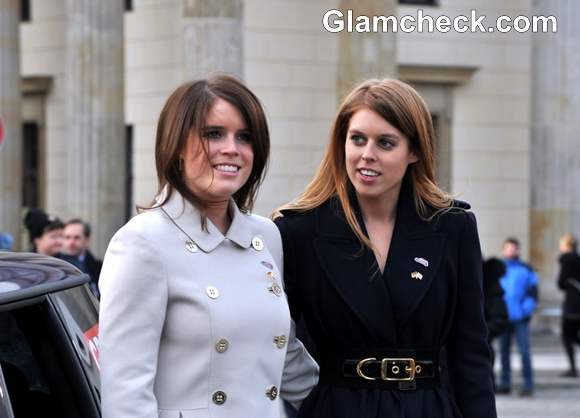 Princesses Beatrice & Eugenie of York in Berlin
The sisters looked very sophisticated, one in a double-breasted off-white coat and the other in a stylish black one with a thick gold and black belt to accentuate the waistline. Both ladies wore black stockings and black heels to complete their ensembles.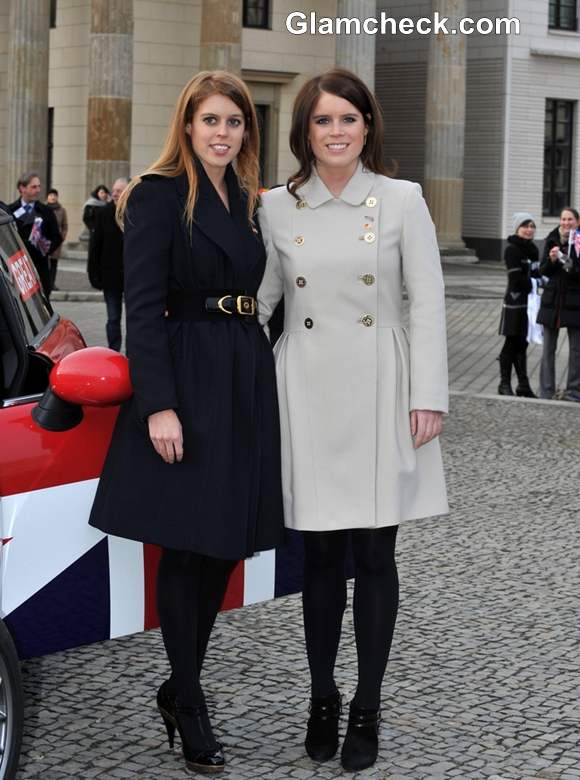 Princesses Beatrice & Eugenie of York 2013
Several Germans claimed that they did not know who the pretty young women were, but that didn't stop them from crowding around the duo as they made their way slowly through the main streets of the German capital, driven by Princess Eugenie.
The Mini was the vehicle of choice because it was first a British car and is now manufactured by German car giants BMW.
The sisters will be visiting countries all over the world as part of their tour.
P R Photos