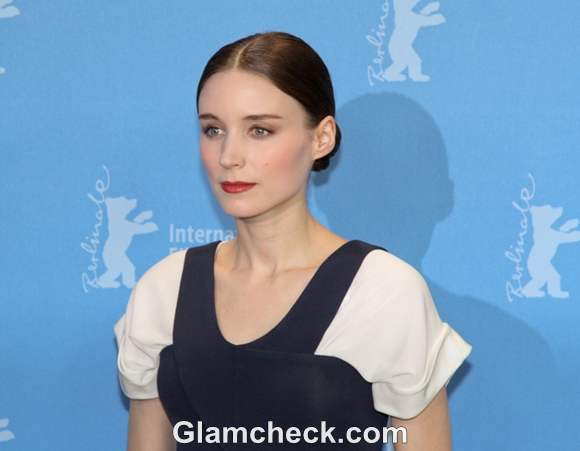 Actress Rooney Mara never disappoints on the red carpet. The petite beauty may have some out-of-the box tastes, but she always pulls it off. Here's another example of her classic style as she attended the photocall prior to the screening of her new movie "Side Effects" at the 63rd Annual Berlinale International Film Festival at the Grand Hyatt Hotel in Berlin, Germany on February 12.
What she wore:
Pin striped pants with draped top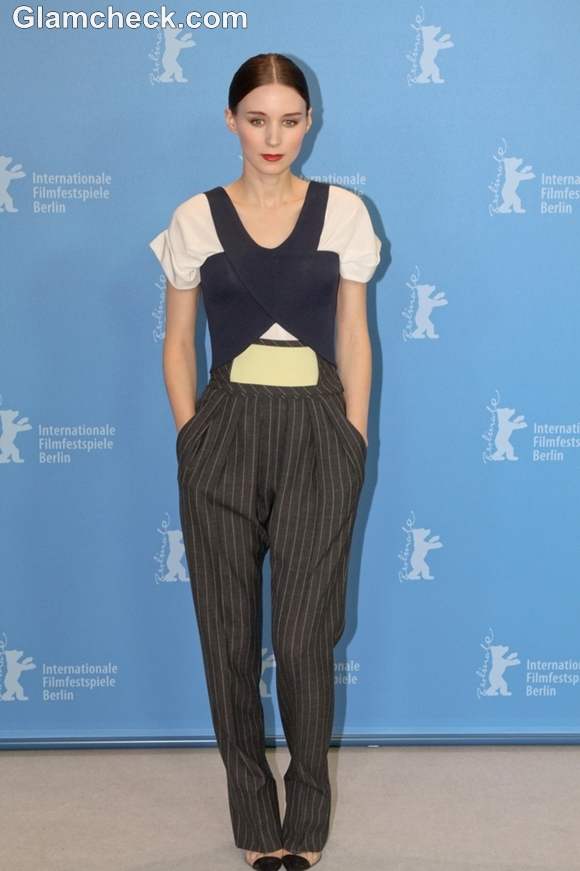 Rooney Mara at "Side Effects" Press Conference
Rooney borrowed an interesting ensemble from the Balenciaga 2013 Resort Collection. It consisted of high-waist black pin-striped pants with a very wide pale yellow belt. The singular pants were paired with a blue and off-white blouse which had a unique design – blue draped detailing on the chest like a short jacket over the short off-white fabric of the top underneath. She accessorized with nothing but black-tipped gold pumps.
Hair and makeup:
sleek updo; crimson lips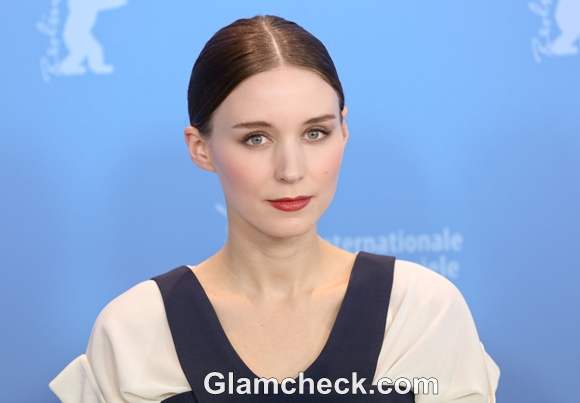 Rooney Mara Offbeat in Balenciaga at "Side Effects" Press Conference
Rooney's sharp beauty stood out thanks to the pop of red on her lips against a bare face. A sleek updo from a fierce center parting reinforced the accentuation of her doll-like features, giving her remarkable ensemble the perfect finishing touch.
PR Photos