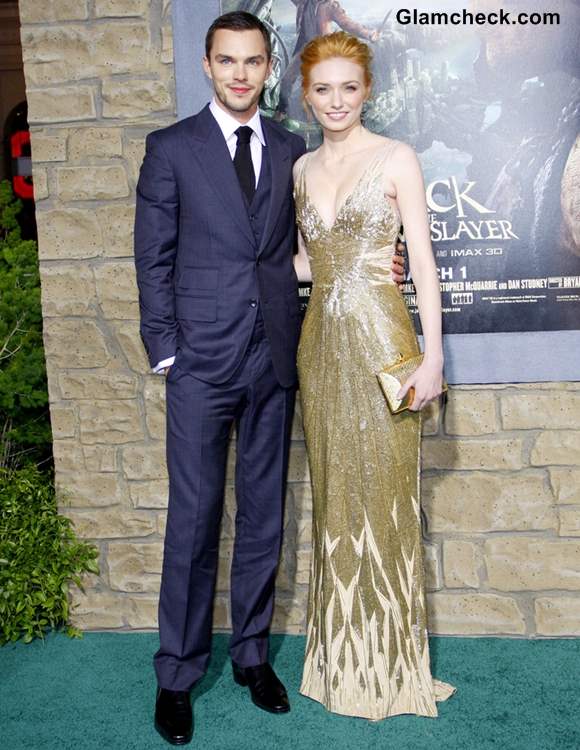 Eleanor Tomlinson and Nicholas Hoult at 'Jack and the Giant Slayer' Premiere
Hollywood actress Eleanor Tomlinson dominated the red carpet as she attended the premiere of her latest movie "Jack the Giant Slayer" at the  TCL Chinese Theatre in Hollywood, California on February 26.
What she wore:
Gold-nude gown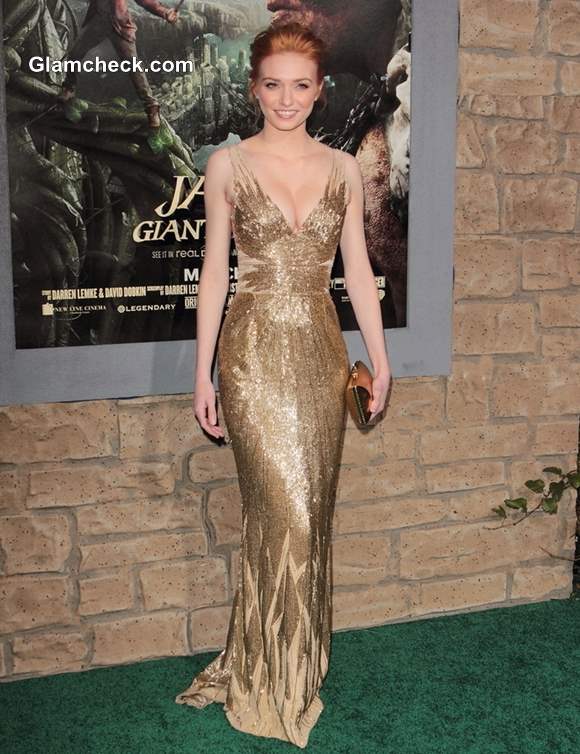 Eleanor Tomlinson Shimmery Gown at 'Jack and the Giant Slayer' Premiere
Eleanor slipped into a slinky full-length gold evening gown with nude straps. Gold sequins embellished the gown in its entirety, except for the straps and a portion on the sides of the waist. The lower end of the skirt was embellished in an abstract pattern that gave the impression of cut outs.
She managed to find a clutch that matched the dress exactly!
Her choice of attire is magnificent. The dress looks like it was fashioned from gold dust pasted directly onto her skin. The effect is both titillating and magical.
Hair and makeup:
Wispy updo; rosy lippie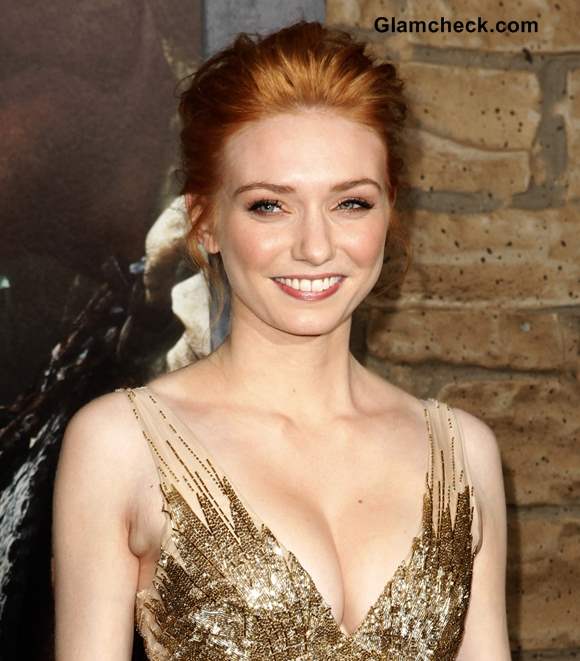 Eleanor Tomlinson 2013
The red-haired beauty styled her wavy locks in an updo that had a few tendrils escaping here and there. A dreamy do for a dreamy dress. She defined her eyes with bronze liner, completing her look with a rose-hued lipstick.
P RPhotos