The Loaded Laftas Comedy Awards 2013 at the Sway Nightclub Covent Garden in London on March 7 saw Lucy Pinder in a classic combination of fabrics that have spelled sexy for decades.
What she wore:
Black leather pants with sheer white top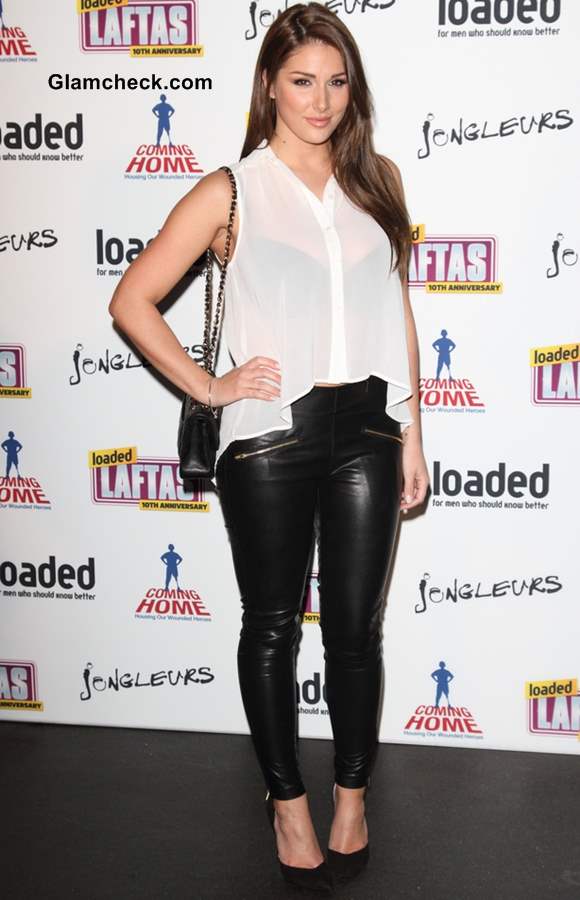 Lucy Pinder in black and white Outfit at Laftas Comedy Awards 2013
The model's black leather pants with gold zipper accents were the focus of her look. They snugly enveloped her voluptuous curves and starkly set off the other aspects of her ensemble – mainly her sleeveless, sheer white blouse with an asymmetrical hemline that revealed her black bra.
The sexy bottoms ensured that her look was tantalising no matter what else she paired them with.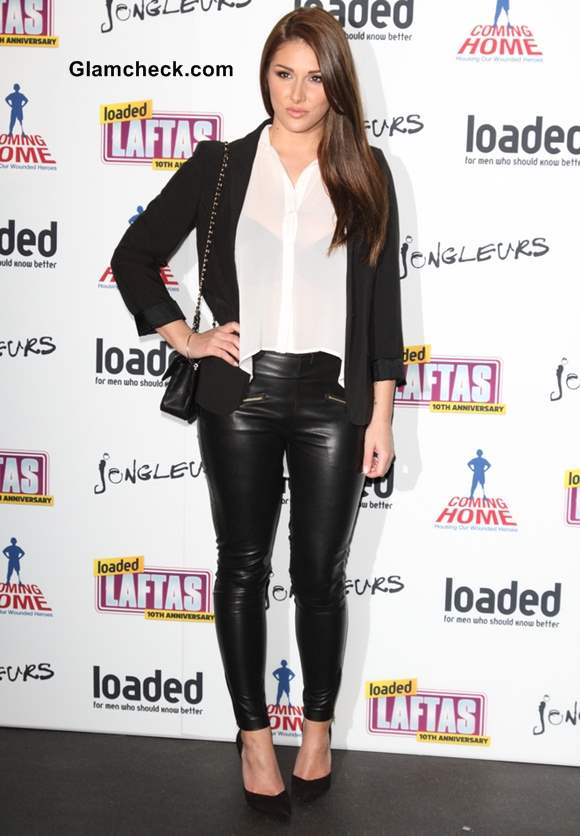 Lucy Pinder in Monocrhrome Outfit at Laftas Comedy Awards 2013
She also wore a black jacket with satin accents when she arrived, but removed it once she headed inside. The brunette beauty rounded off her ensemble with a slim silver bangle, a black evening purse and black pointy pumps.
Hair and makeup:
Side-swept waves; natural makeup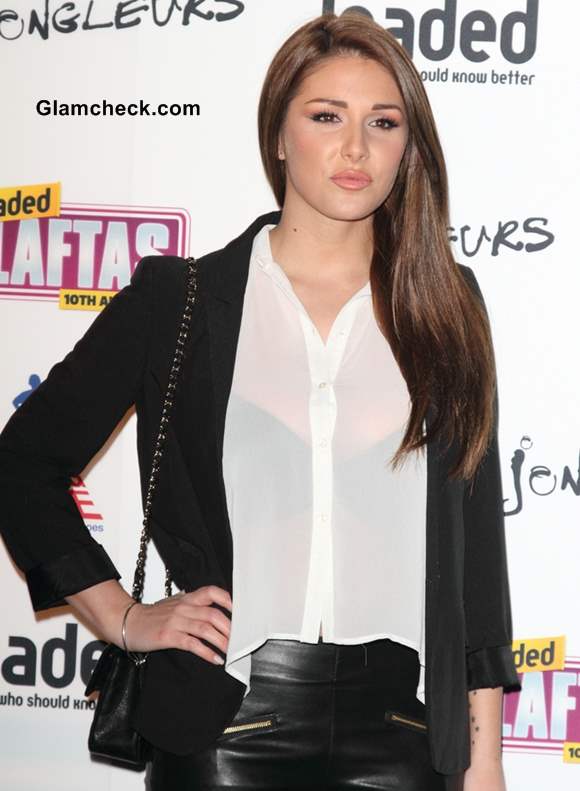 Lucy Pinder at Laftas Comedy Awards 2013
Her styling for this look was almost innocent, which ended up making her even hotter. Her silky brown locks were combed over her shoulders from a side parting. While she did do up her eyes a bit to highlight their shape, her eye shadow, blush and lipstick were borrowed from a near-natural color palette.
There's no denying that this is an all-round well-put-together look.
P R Photos