Actress Anne Heche was spotted looking both sweet and sultry at the Los Angeles Premiere of "Arthur Newman" at the ArcLight Hollywood in Hollywood, California on April 18.
What she wore:
Red and black lace dress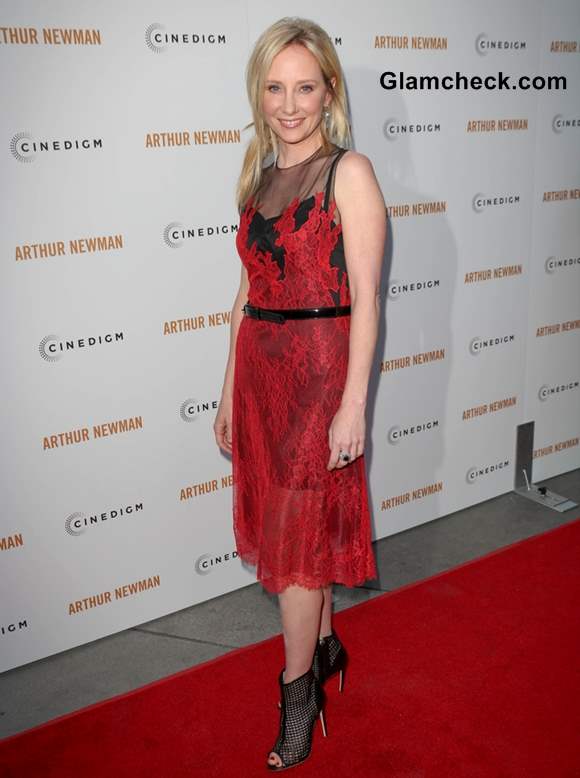 Anne Heche in Lace Dress at 'Arthur Newman' LA Premiere
The 43-year-old wore sleeveless dress which was a combination of a short black shift underneath a sheer red lace overlay. A black belt emphasized her toned waistline.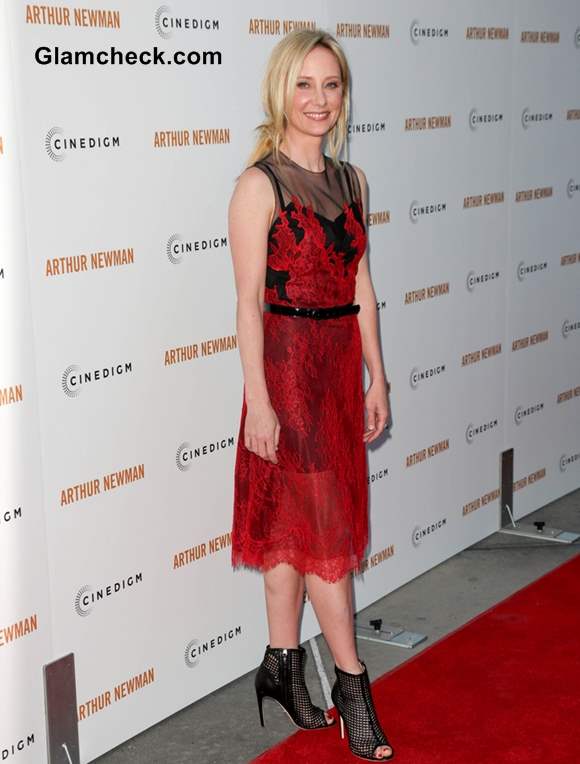 Anne Heche 2013
A highly feminine outfit, it has a nice country girl vibe to it that is quite fetching on her, especially since she is so sweet-faced herself.
Gorgeous vintage danglers, an opal-stoned ring and peep-toe black booties accessorised the ensemble.
Hair and makeup:
Wispy side ponytail; minimal makeup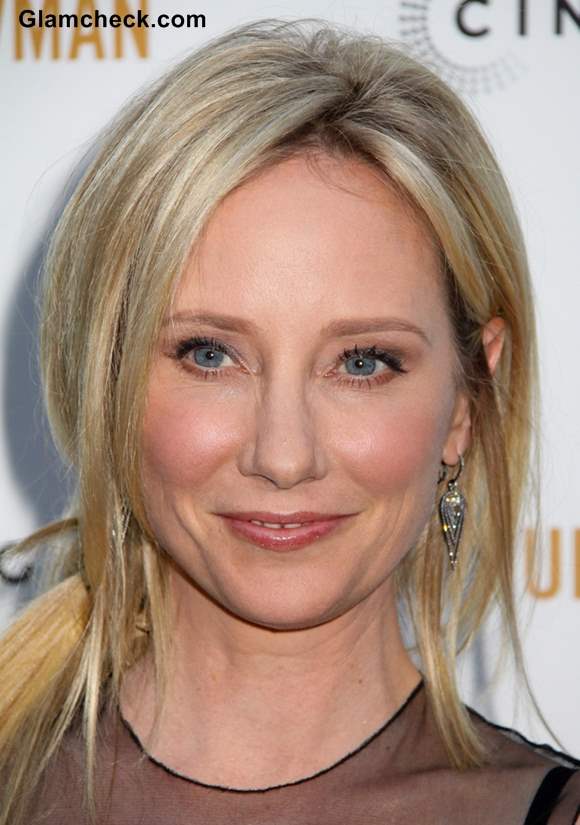 Anne Heche at 'Arthur Newman' LA Premiere
We're loving the wispy side ponytail that she wore to the event. It had a mischievous and sassy yet quite elegant feel about it.
Her makeup was understated elegance too – a bit of mascara and a soft pink lippie making her features stand out softly against a rosy-hued blush.
P R Photos