Actress Saxon Sharbino was at the 2013 Tribeca Film Festival at the BMCC Tribeca PAC in New York City, New York on April 20 where her latest film "Trust Me" was being screened. The blonde beauty looked stunning as she arrived on the red carpet.
What she wore:
Red beaded top with black skirt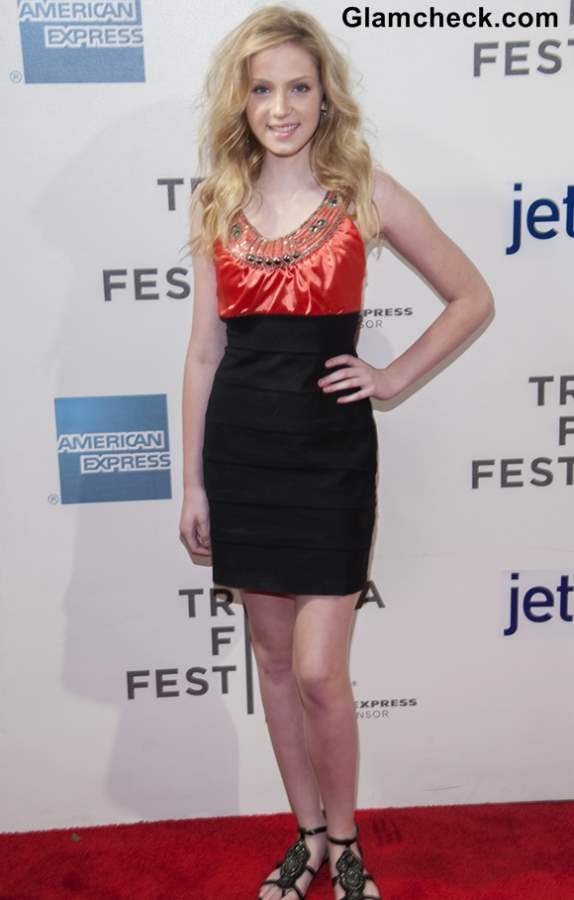 Saxon Sharbino Graceful in Red and Black at 'Tribeca Trust Me' Screening
The focus of Saxon's outfit was a sleeveless red blouse with bead detailing on the neckline. It was a very elite piece of clothing and exuded a sophisticated vibe. She paired it with a high-waist black skirt that mimicked a pencil skirt but was far shorter.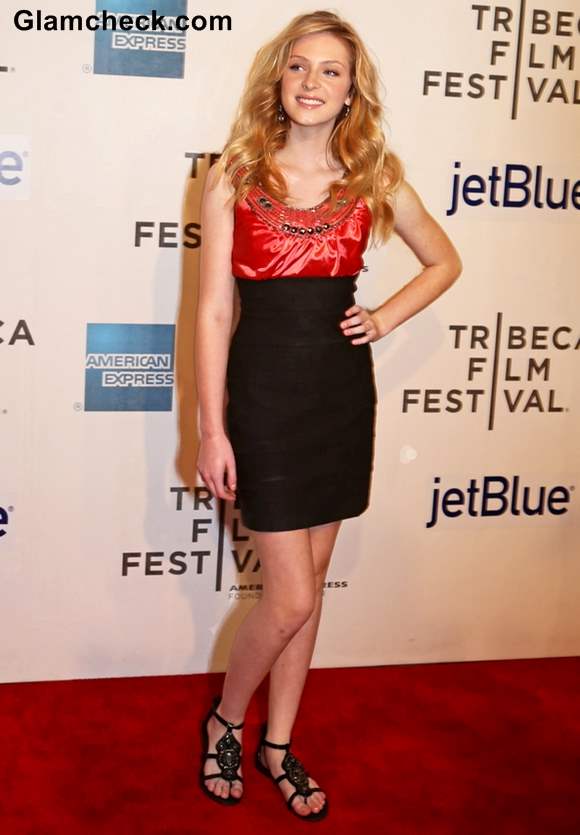 Saxon Sharbino at 'Tribeca Trust Me' Screening
Flat black sandals – an interesting touch – accessorized the outfit.
Hair and makeup:
Curly hair; Natural makeup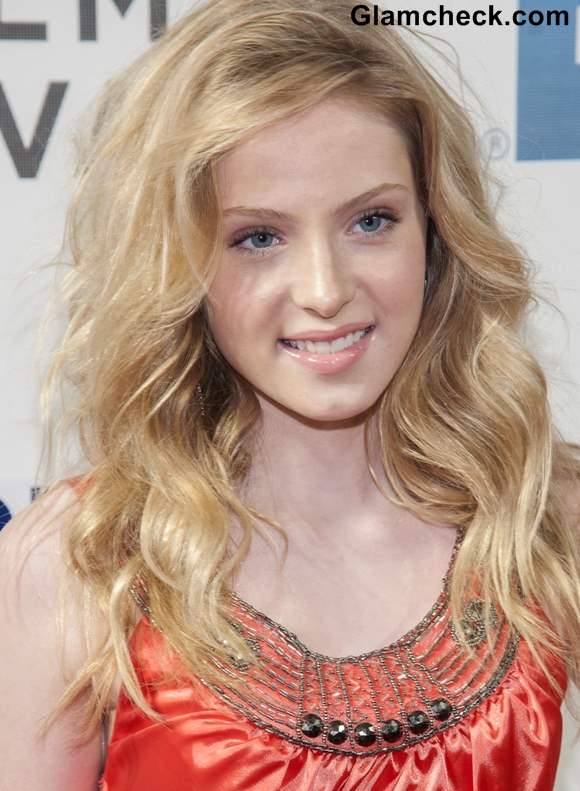 Saxon Sharbino 2013
The lissom lady styled her fairytale tresses in curls and left them loose. The do had a lightness and a vibrancy about it which was very appealing. Her makeup was entirely natural, with liner and a lip gloss simply accentuating the shape of her dreamy features.
P R Photos