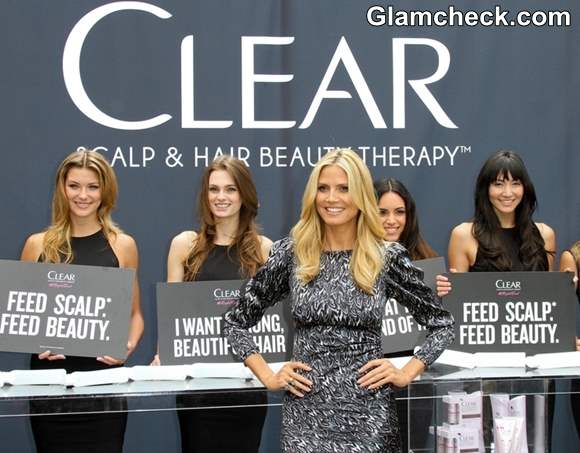 Project Runway host Heidi Klum kicked off the "Right End" Hair Revolution with Clear Scalp & Hair Beauty Therapy at The Grove in Los Angeles, California on May 1. The promo event basically urged women to take care of their hair at the right end i.e. the scalp rather than focussing on the ends alone which is what most of us do.
To show her commitment to getting her haircare routine right, Heidi signed a giant mockup of Clear's Scalp and Hair Beauty Therapy and urged the men and women in the crowd to join her. She got 10,000 people to sign on for the innovative campaign, handing over free product samples to all those who did.
What she wore:
Abstract print sheath dress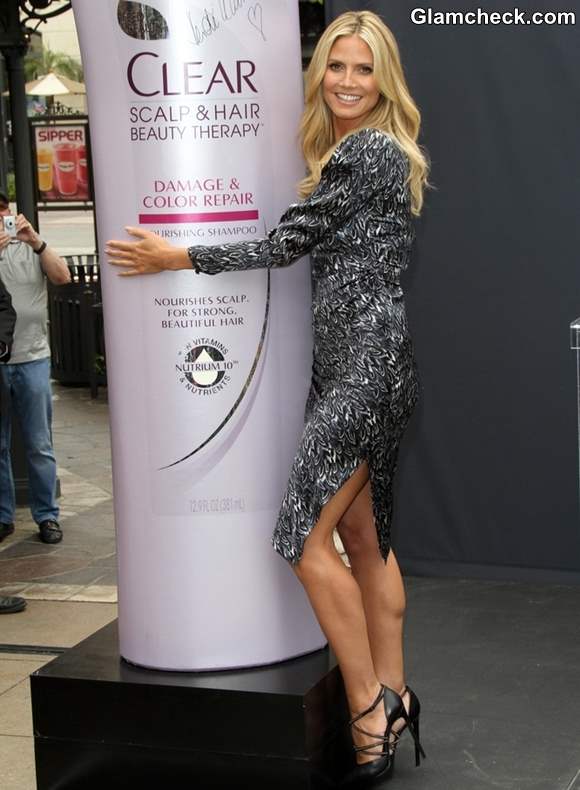 Heidi Klum Promotes "Right End Hair care "Campaign
The leggy supermodel would look good in anything! She sported a knee-length printed sheath dress with full sleeves and a thigh-high slit that was slightly towards the back of the dress. That last bit made for quite a titillating detail and a highly sexy one too since it somehow brought her toned calves into the limelight.
Black ankle-strap pumps were her only accessory.
Hair and makeup:
Curly locks; glossy lips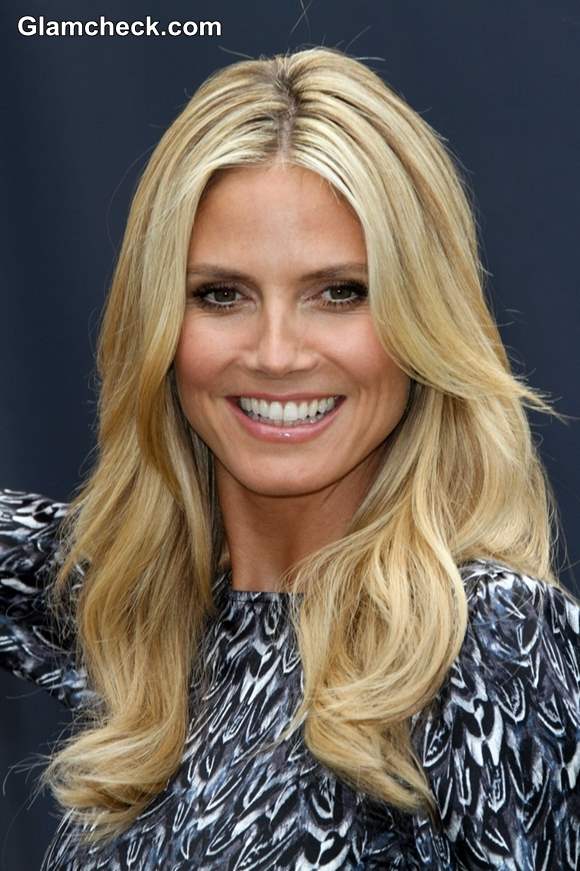 Heidi Klum 2013
Heidi's blonde locks were done up in simple curls and left loose from a middle parting. Her natural beauty was allowed to take center stage with only a little lip gloss and mascara to brighten up her features. 
P R Photos