We spotted Phoebe Price looking as vibrant as a meadow at the Los Angeles premiere of "Aroused" at the Landmark Nuart Theatre in Los Angeles, California on May 1.
What she wore:
Floral mini dress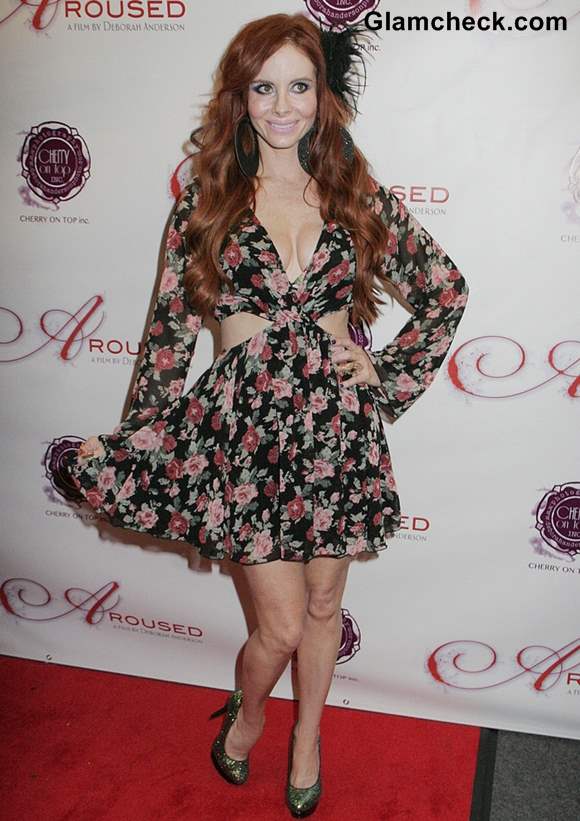 Phoebe Price in floral print dress at "Aroused" Premiere
A full-sleeved, floral printed short dress was Phoebe's choice of attire for the evening. The flirty number had a pleated skirt that brought in the fun factor but also had very sexy cutouts at the side which brought a whole new vibe to the look.
Her accessories are the most fun thing about the ensemble though. She wore a pair of giant black hoop earrings and acid green glittery pumps that were reminiscent of the iconic red ones in The Wizard of Oz. The accessories are, in fact, quite unexpected which is perhaps why they make such a lasting impression.
Hair and makeup:
Fiery red curls; smokey eyes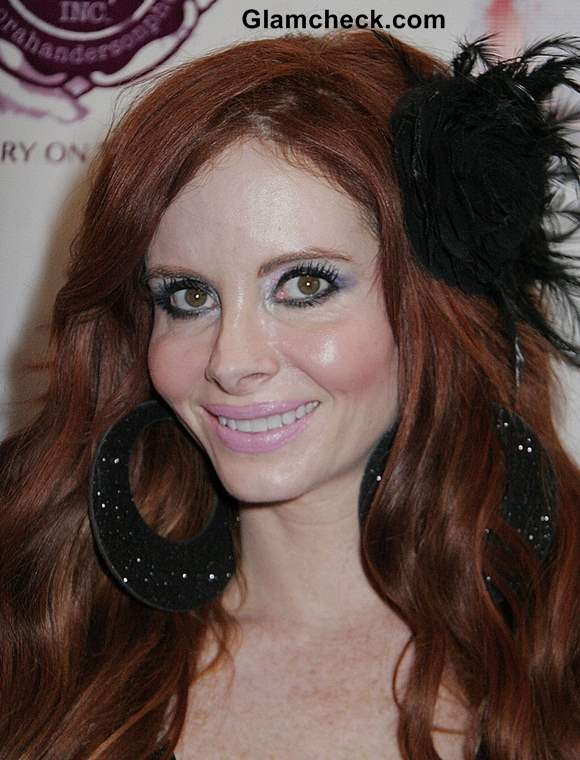 Phoebe Price 2013 at "Aroused" Premiere
Not one to shy away from making a statement, the red-head made sure her hair – like her accessories – was something to write home about. Her locks were styled in long, loose curls, falling provocatively down both shoulders from an asymmetrical side parting. She added a feathered, floral hair accessory on the side that really made you sit up and look. As for her makeup, the hues on her lips and cheeks were natural but her eyes were lined very darkly, the lashes mascarraed just as much, and then lit up with dreamy blue eye shadow.
P R Photos