Reality TV star Scott Disick turned 30 on May 26. He celebrated in "Lord Disick" Style with a Birthday Bash at the Hyde Nightclub in Las Vegas, Nevada with family and friends.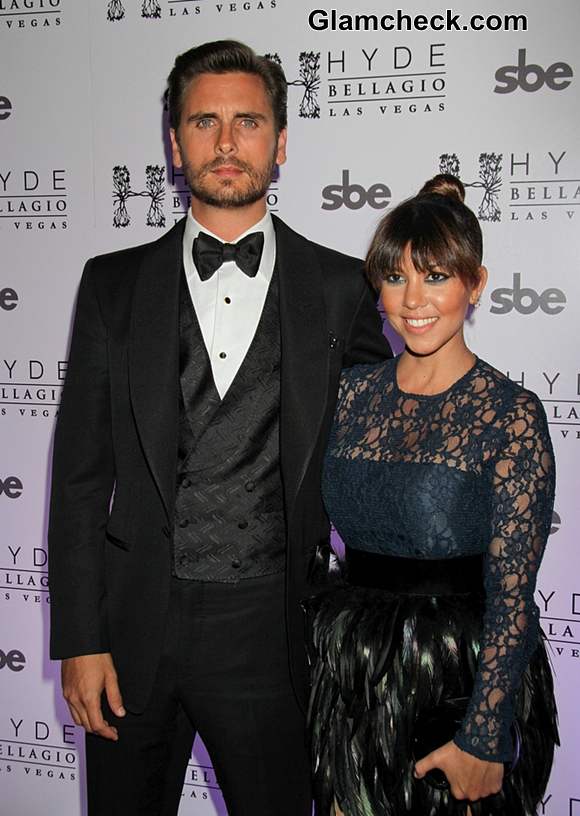 Scott Disick with Kourtney Kardashian
Girlfriend Kourtney Kardashian was, of course, front and center, taking a rare evening off from her kids to celebrate with her beau. She looked fabulous in a lace teal top and a feathery mini skirt with a leather feel. Black pointy pumps, a black clutch, blue eye liner and a cute top knot rounded off her look.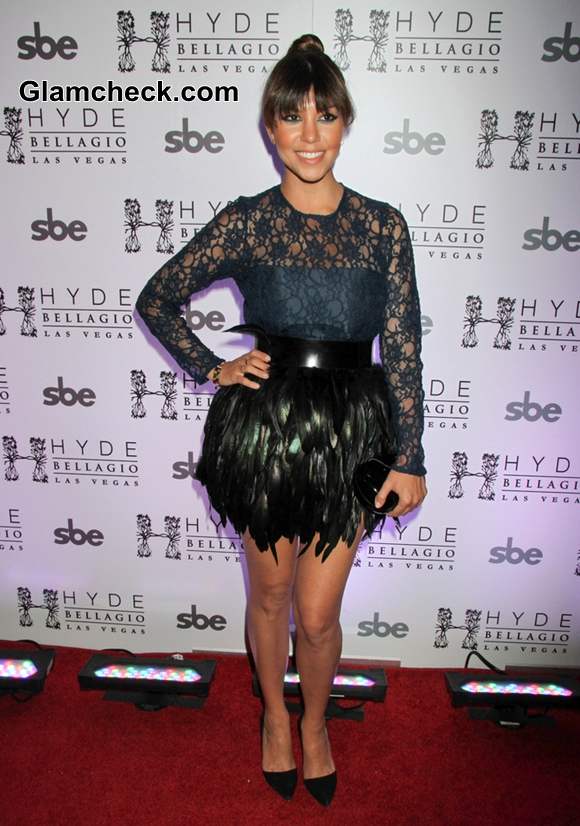 Kourtney Kardashian 2013
It's a good thing she was dressed for the limelight as Scott spent a fair part of the evening rapping for and singing to her. They also indulged in a little PDA with Kourtney sitting in his lap at one point as they chatted and giggled with each other.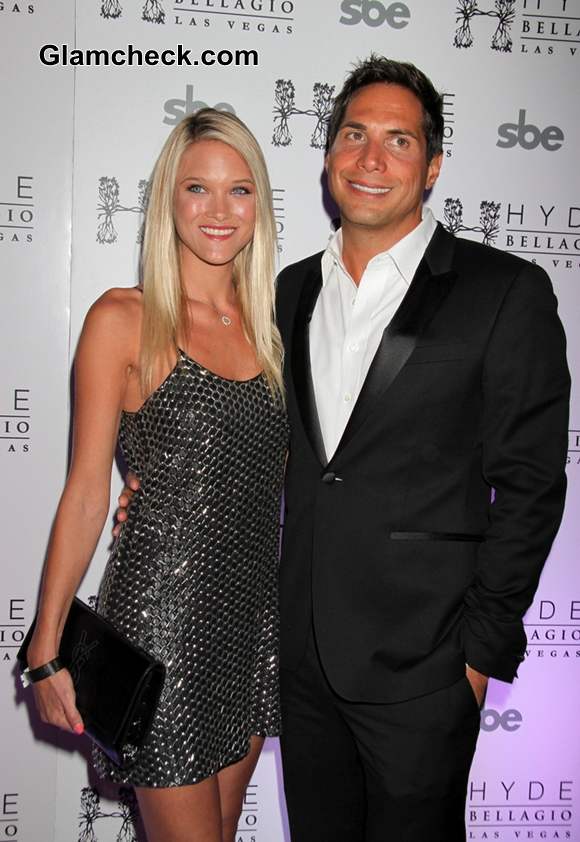 Abbey Wilson with Joe Francis
Not all the Kardashians turned up to the do. Only mum Kris Jenner and brother Rob Kardashian were able to make it. However, other celeb guests did show up to show their support including Joe Wilson and Abbey Francis. Abbey looked superb in strappy silver mini dress which showed off her toned pins and made her skin and golden locks glow. Joe, meanwhile, stuck to a black suit and white shirt sans the tie. 
P R Photos