Canadian model Rick Genest, popularly known as the Zombie Boy for his head-to-toe corpse tattoo has died in Montreal. He was 32. Mr. Genest's manager, Karim Leduc said that Rick's family did not believe that Rick had jumped to his death but had fallen accidentally from the emergency balcony of his residence. There was no suicide note, he said.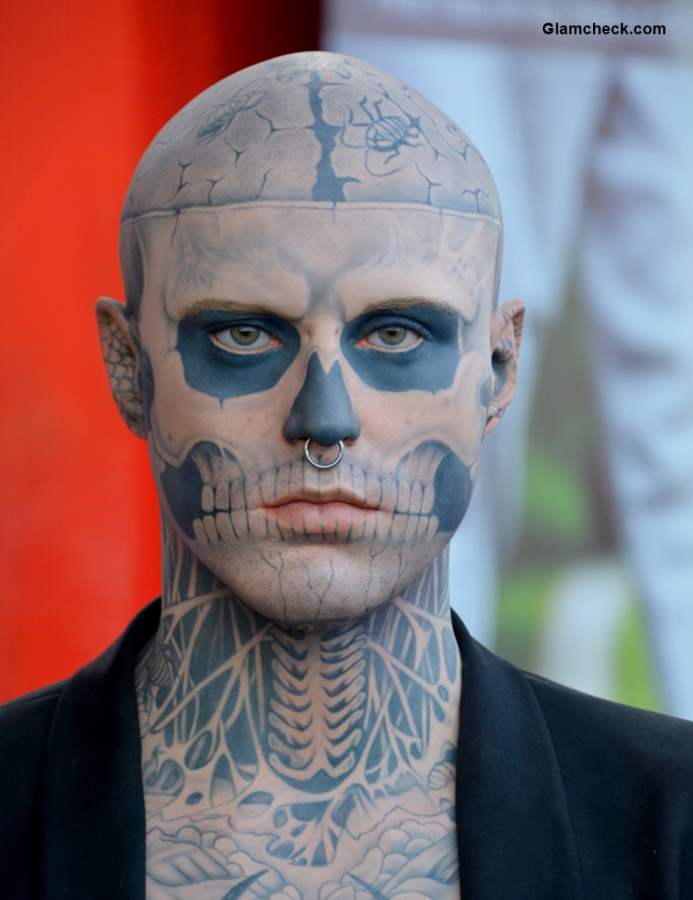 Rick Genest The Zombie Boy Dies at 32
"From what we know, he fell on his backside," said Karim. Rick must have gone out for a smoke and might have been sitting on the balcony railing, which rose only to "below the hips," when he lost his balance and fell backward.
The Montreal police have not commented publicly on the death.
Image: Shutterstock