The 25th Anniversary celebration of 'What Goes Around Comes Around ' celebrated on August 21, 2018 in Beverly Hills witnessed fashionistas hitting the red carpet in style.
Kim Kardashian in Pink Snug Dress 2018
Socialite Kim Kardashian looked absolute killer in her Barbie avatar.  Her hourglass figure was on full display in the pink vintage Versace mini dress. The sleeveless snug dress accentuated her curves flaunting her gym-toned body.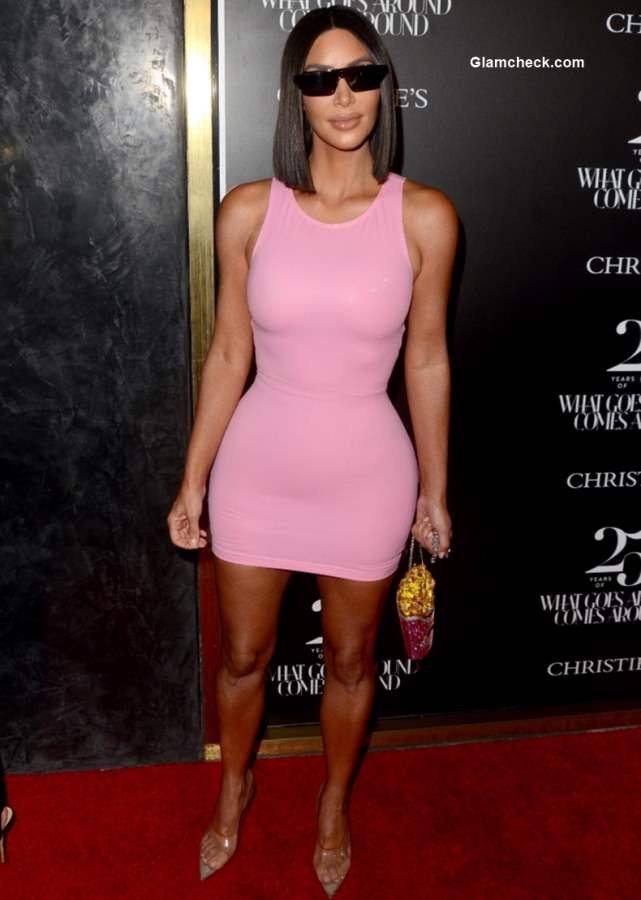 Kim Kardashian in Snug Dress 2018
She accessorized with a Judith Leiber bag shaped like French fries, Yeezy PVC pumps and dark glares. She wore her hair in dark short bob wig parted down the middle and went for nude makeup.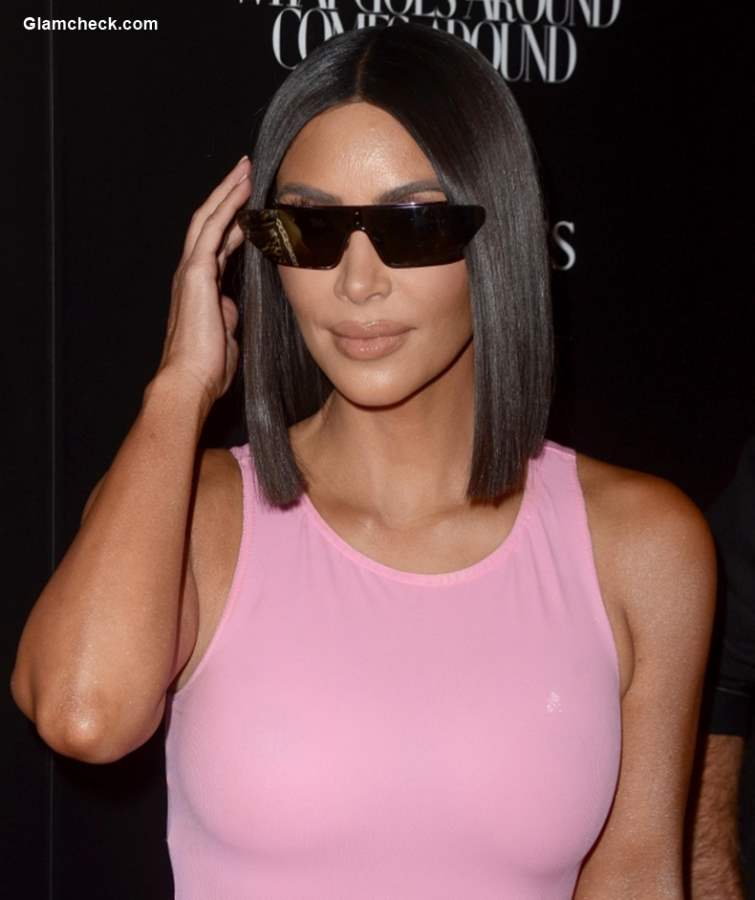 Kim Kardashian 2018 Bob Hair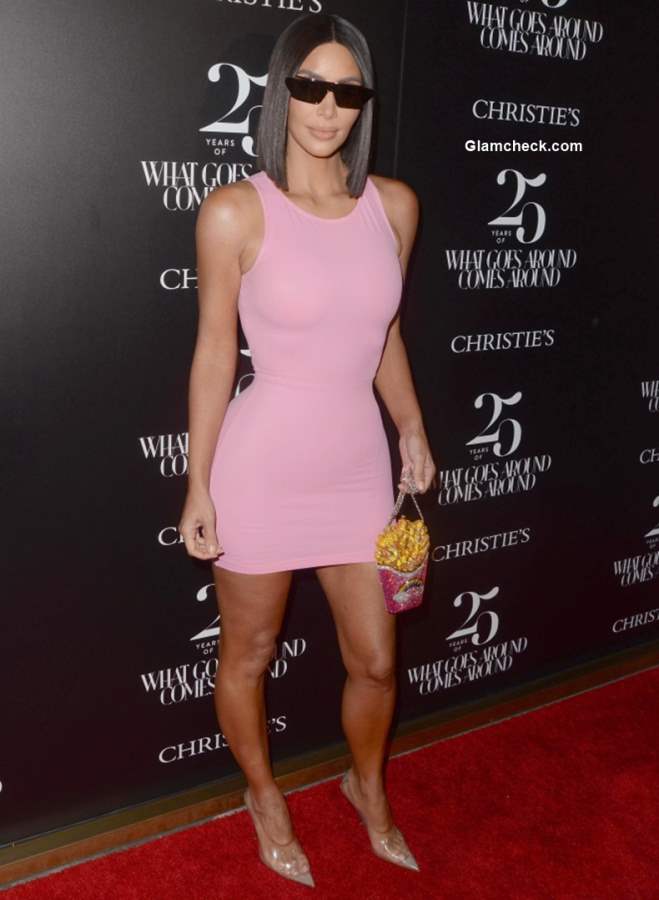 Kim Kardashian at 25th Anniversary of What Goes Around Comes Around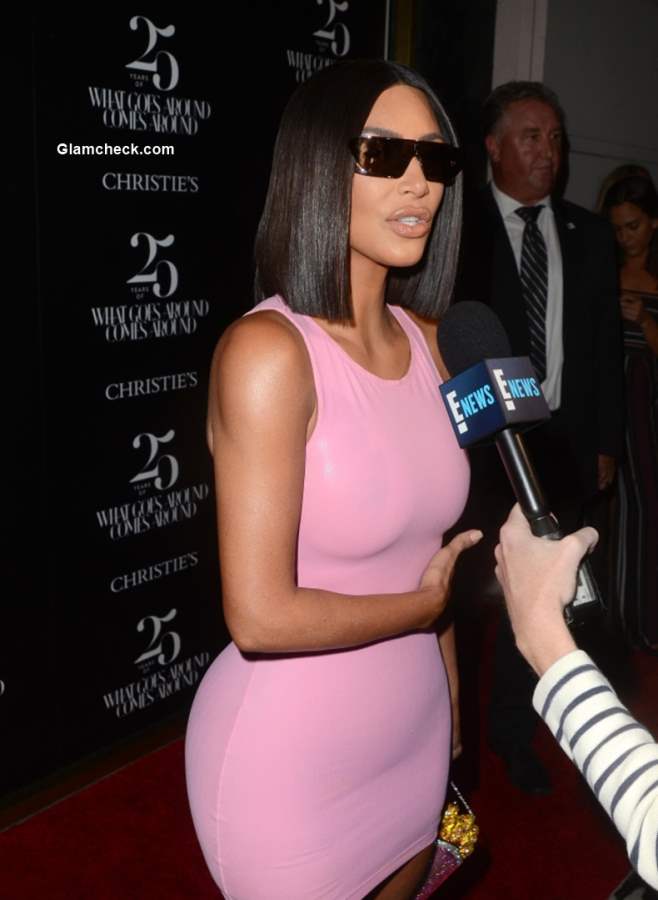 Kim Kardashian 25th Anniversary of What Goes Around Comes Around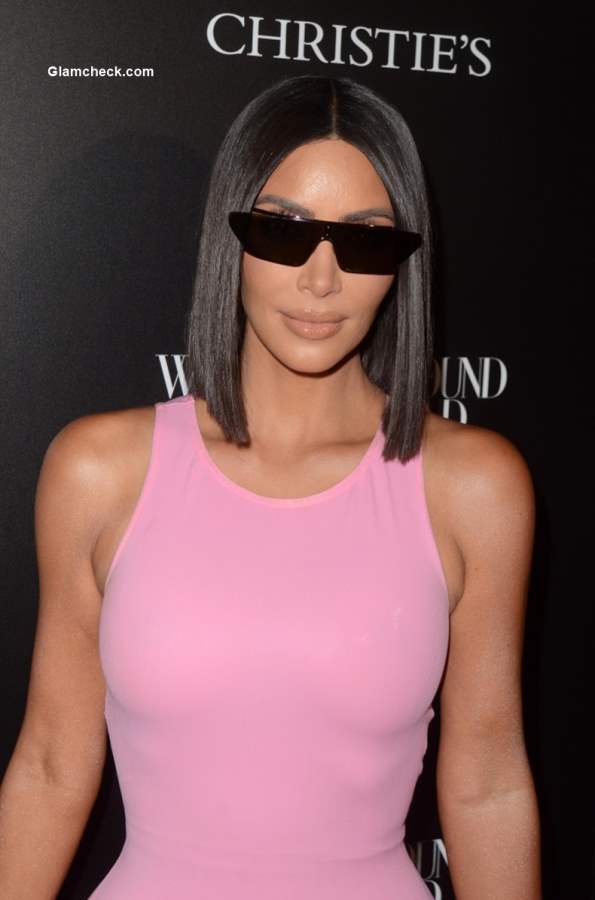 Kim Kardashian 2018
Image: Shutterstock