36-year-old Katy Perry singer and judge surprised everyone with her recent outfit. Sunday night was American Idols Disney Night where the contestants performed songs from Disney movies.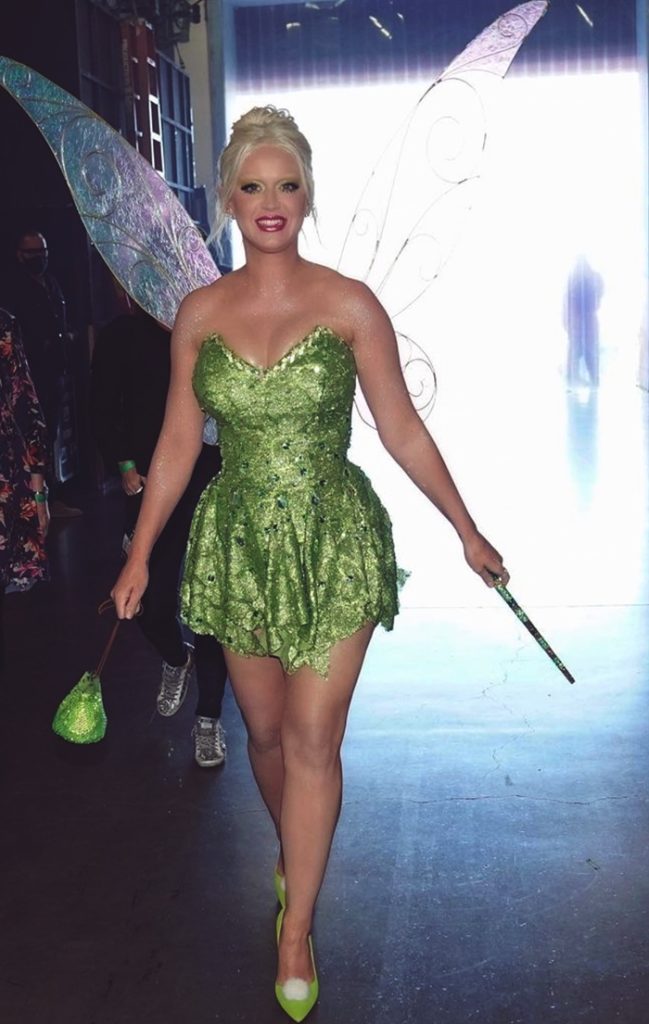 To go along with the night's theme, the 36-year-old singer & judge of the show, Katy Perry turned into a Disney icon Tinker Bell from Peter Pan. 
With bleached eyebrows, prosthetic ears and sparkles all over, Katy was in the character.