Saks Fifth Avenue's New York Fashion Week party on Thursday, saw Paris Hilton entertain the guests as the night's house DJ. Accompanied onstage with sister Nicky, Paris played a number of hit songs and got the guests grooving.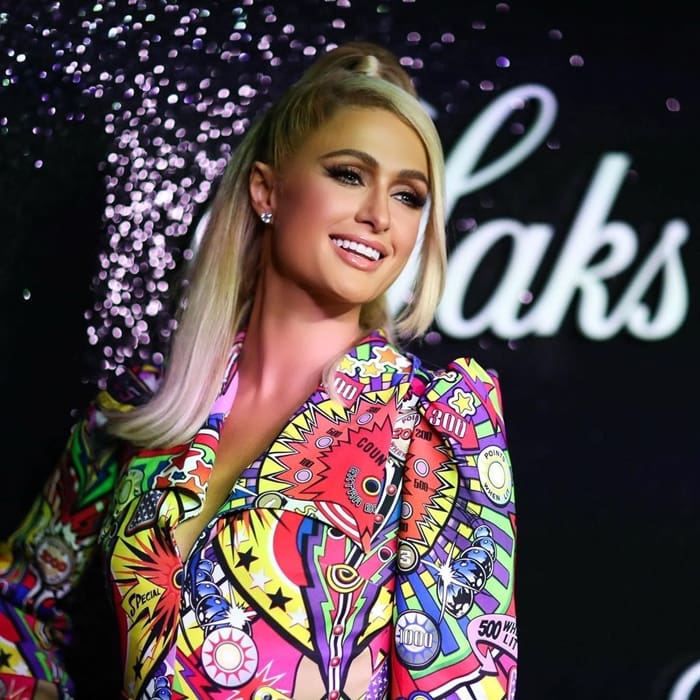 Paris Hilton 2021 Turns DJ at Saks NYFW Party
Actress Sarah Paulson, who stars in Saks' fall '21 campaign couldn't stop herself and ran towards the DJ booth to shake a leg with Paris.
Paris, looked pretty in a bright and colorful graphic print mini-dress featuring full-sleeves and teamed it with a pair of black tights and Valentino studded pumps. Nicky on the other hand, wore a yellow and pink plaid minidress with a pair of dazzling t-strap heels.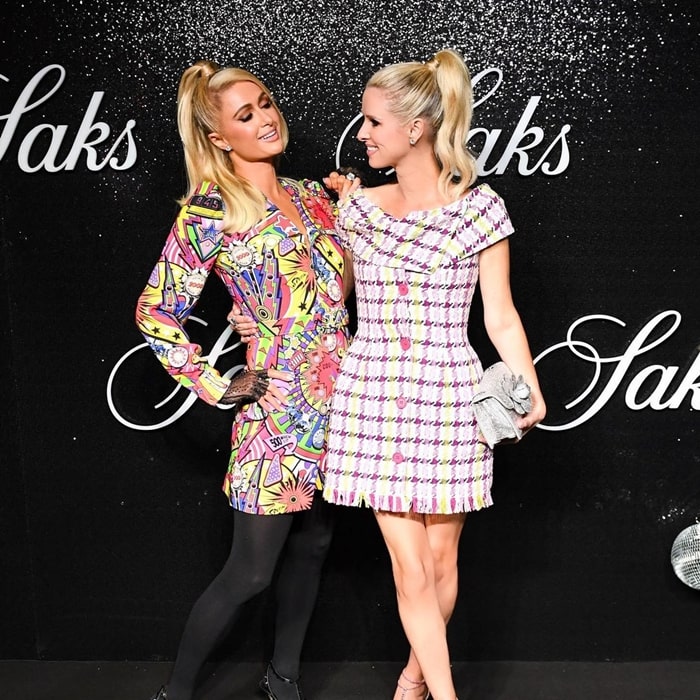 Paris Hilton with sister Nicky Hilton at Saks NYFW Party
Dressed in an oversized white shirt with a neon green belt clenching the waist, Pop star Kim Petras looked stunning while she performed her new single "Future Starts Now"and later posed along with Paris and Nicky.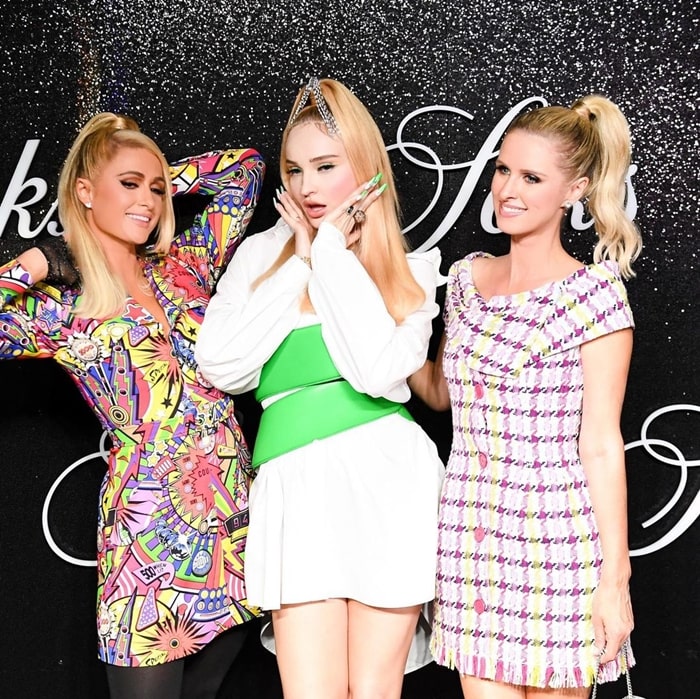 Paris Hilton Kim Petras Nicky Hilton at Saks NYFW Party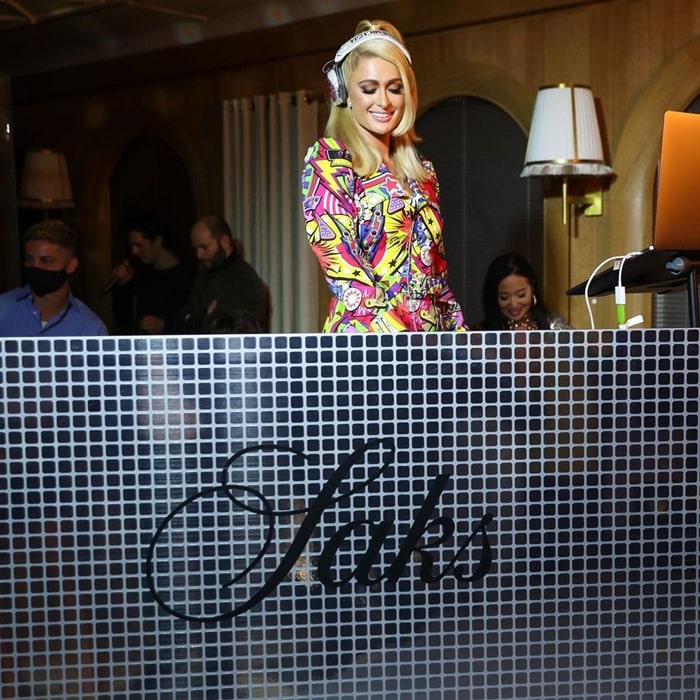 Paris Hilton Turns DJ at Saks Star-Studded NYFW Party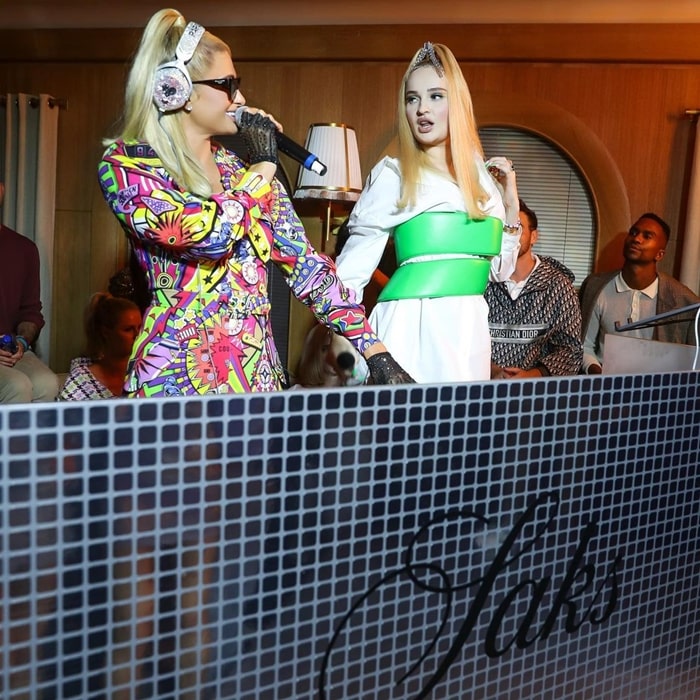 Paris Hilton Turns DJ at Saks NYFW Party