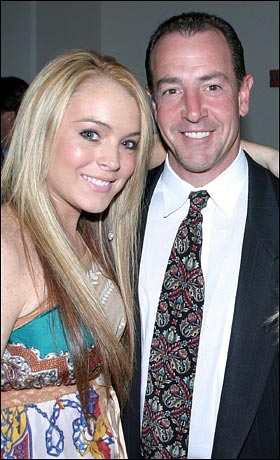 Michael Lohan, father of Lindsay Lohan is all set for the release of a song which he tunned while her imprisonment. The song depicts his feelings with his daughter and is named as A Father's Love Will Never Die.
He was very keen to have it recorded by Lindsay.
Sources say, however, Lindsay Lohan refuses the proposal as she feels that her father is a crazy man and always scares her. Michael's plea to reunite with her did not go along well.
A friend Joe Vulpis, who also helped him with the lyrics of the song confirms that the sound track is recorded with Michael's voice and is mostly releasing by the weekend.