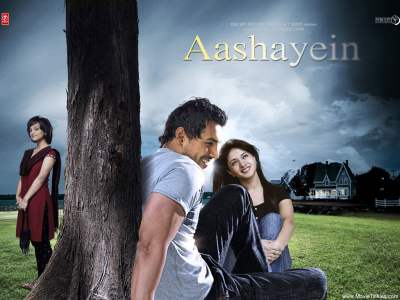 Movie Name: Aashayein
Release Date: 27/08/2010
Director: Rajiv Virani
Cast: John Abraham, .shreyas talpade, Anaitha Nair, Prateeksha Lonkar
Genre: Drama
Language: Hindi
Synopsis
Unlike some movies of John Abraham, Aashayein will not have the actual bike race and football matches. This movie is more about once presence in the society and the feelings that pour up into their mind.
John plays the charachter of Rahul Singh, a passionate gambler and later a winner of 20 million rupees. He throws a lavishing party for this and also announces his engagement with Nafisa, name of the character played by Sonal Sehgal.
However life has some other story in store for him. He collapses and later it is brought to his notice that he has only a time span of 90 days to live. The actual journey starts now.
He heads towards hospice, in the search of lasting happiness. This journey has in store for him various shades of life ahead.