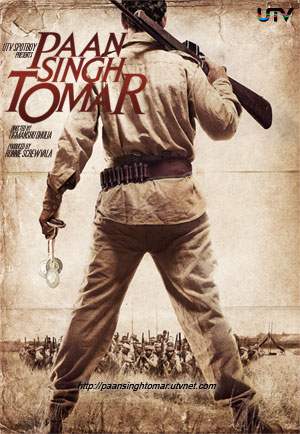 Movie Name: Paan Singh Tomar
Release Date: 27/08/2010
Director: Tigmanshu Dhulia
Cast: Irrfan Khan, Mahi Gill
Genre: General
Language: Hindi
Synopsis
Irrfan Khan will be seen in Paan Singh Tomar, an epic story of a runner, his chase to fame in life and then the way back to his originality.
The charachter palyed by Irrfan is a simple guy from a very small town in Madhya Pradesh, belonging to a Rajput community. He becomes a legendary runner and is on the top of the charts for his previously set records.
But a change in his life leads him to the valleys of Chambal.
What is the actual matter?
The answer awaits the release of director Tigmanshu Dhulia's next.