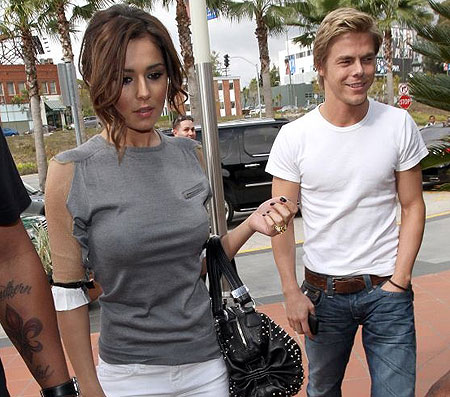 It is a moment of happiness for Cheryl cole and her boyfriend Derek Hough. Derek is a mama's boy and after hearing stuffs about her son with the pop star Cheryl, Derek's mom is desperate to meet the lady love is his life.
Sources also revealed that Derek will be helping Cheryl to get ready mentally to meet his mother. Also Cheryl's parents are planning to go to meet her, which indicates that the parents of the two could be together in Los Angeles.
Their relationship has come out of tough times and is getting stronger day by day , more over because of the tough times faced by her during her fight against malaria. She believes that Derek has saved her from the mouths of death. It could not be possible for her to survive without him.