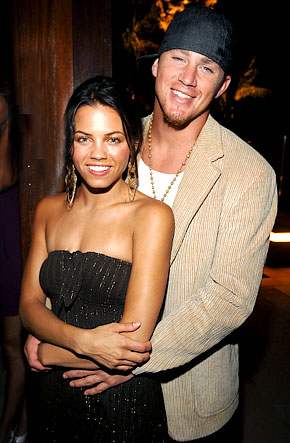 The loving couple Jenna Dewan and Channing Tatum have recently donated some of their time and also their face for a special cause.
'The Beauty Book' which is a medium to raise the money will have the couple together in the images shoot at the Cathause Studios located at Los Angeles. They are raising funds for patients of brain cancer in collaboration with two charities ABTA(American Brain Tumor Organization) and SNOG(Sydney Neurology Oncology Group).
It is a great gesture of the two in the service of man kind.