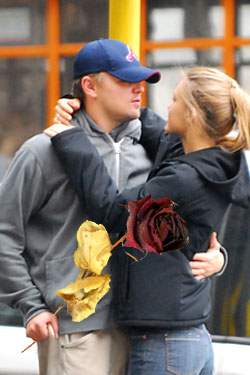 The Hollywood hunk and the admiration of millions across the globe, Leonardo DiCaprio, 35, will be proposing his girlfriend Bar Rafaeli soon, reports say.
Mr. Eligible Bachelor is planning out stuffs for Bar Rafaeli along with his mother Irmelin. A close friend of Leo state's  that he is quite excited with it and picking up the perfect stuffs for Bar. Even the engagement ring will be selected by Leo with the help of his mother.
Leonardo is quite serious about the relation now and wants to settle down. Sources also mention that the couple is also planning to buy a house together.