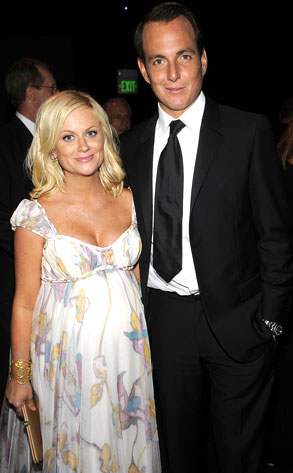 The 38 year old, NBC Show, 'Parks and Recreation' Actress and Comedian, gave birth to her second child christened 'Abel James' on August 6, 2009.
The twice Emmy Nominated Actress, had given birth to her first born, Archie, in The October of 2008, and now is the proud mother of two with her new born baby Abel, as confirmed by a family representative to People's Magazine.
Will Arnette, father to the beautiful boys, quoted to have earlier told media, that, 'there was no feeling more scarier than being responsible for anther life, but even in those scariest moments, it was fantastic'.