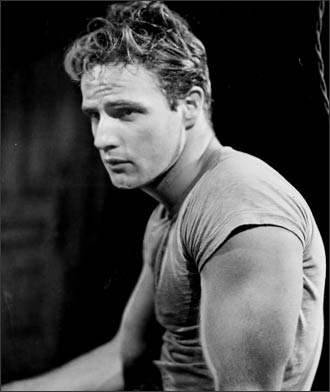 The 'Godfather' Star, who passed away on the 1st of July 2004, at the age of 80, has an ongoing fight on for the possession of his remains.
Reports the TMZ, that wife of Late Brando, Anna Kashfi, has filed papers in Los Angeles County Superior Court against Donna Lopez Geon, claiming the remains of Brando. Geon was dating the deceased son of Brando and Kashfi before he succumbed to pneumonia in 2008.
Kashfi who was married to the late actor till 1959 and is the mother of Christian Brando has accused Geon of illegally taking possession of a lot of Christian's property and wants to claim it back, as it belonged to her family.
Geon on the other hand claims that, Christian was never close to his family and would never want them to have his ashes. Geon as retold to the TMZ, has be scattering the Late actor's remains at a lot of places saying that he loved them, which I feel is really kinda spooky. The actor's cremated remains have already been spread over Death Valley and Tahiti.