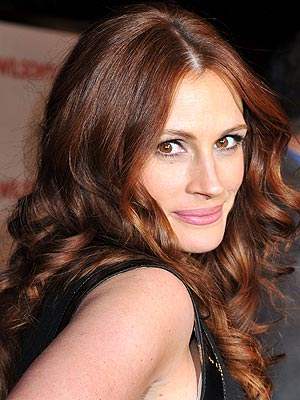 Hollywood star, Julia Roberts was quite busy with her new movie 'Eat Pray Love'. The actress portraits a divorcee named Gilbert in the film who, in search of her life, spends some time in Italy, enjoying the food out there. Then she lands up praying in India for four months. Finally landing up at Bali where she finds her true love.
However, Julia agrees that the shoot in Italy has helped her in piling up some extra weight. In an interview she states that they traveled all over Italy and tried countless number of food items. She mentions that all she had to do was just to eat and shoot n Italy.
The actress proudly proclaims that inspite of the extra weight, she enjoyed every bit of shooting, let it be at any location.
Julia is happily married to Daniel Moder and this in a way has helped her in understanding the character.