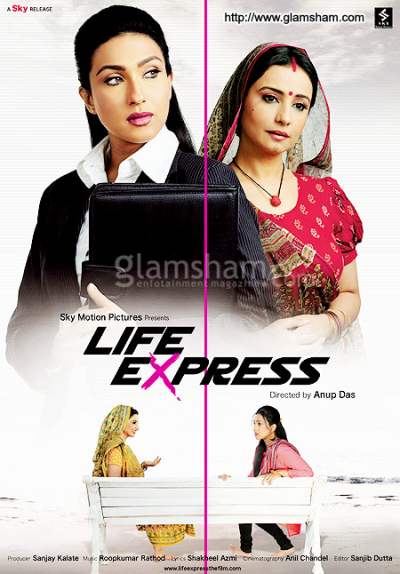 Movie Name: Life Express
Release Date: 27/08/2010
Director: Anup Das
Cast: Kiran Janjani, Rituparna Sengupta, Divya Dutta, Yashpal Sharma, Alok Nath, Nandita Puri
Genre: General
Language: Hindi
Synopsis
Tanvi and Nikhil, characters played by Rituparna Sengupta and Kiran Janjani respectively are two individuals who are together as a couple but still away from one another cause of the barrels of their own careers and their craze of being successful.
Also there is another couple in the movie which lives far away from the busy and harsh city life, Mohan and Gauri (Yashpal Sharma and Divya Dutta). However life is more harsh on them.Their challenges for survival and fight against poverty holds its own position in the movie.
Major issues of the society, the power of money and human emotion games well depicted in the film.