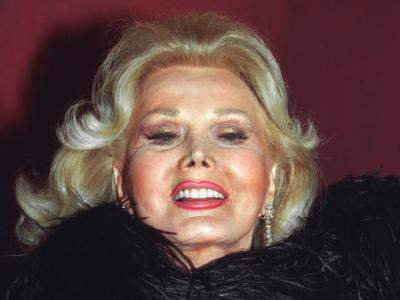 Zsa Zsa Gabor returned home after being discharged from a Los Angeles hospital on Wednesday night. She spent four weeks in the hospital following a hip replacement surgery that developed a sudden infection.
Gabor was hospitalized on 17th July after she broke her hip by falling out of bed while watching TV in her home in California. She was immediately rushed to UCLA Ronald Reagan Medical Center. Gabor's condition began to deteriorate after the hip-replacement surgery when she developed an infection that extended her hospital stay for three more weeks.
Gabor's husband, Prince Frederic von Anhalt maintains that she is now at home and doing much better. There are many doctors and nurses around to take proper care of the 93 year old actress.