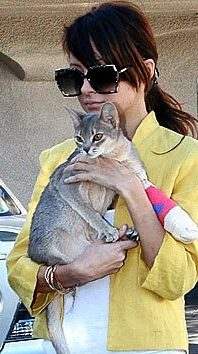 Nicole Richie is delighted, as she gets a new member in her family. She announced the addition of Tabitha, a cat in her family with Joel Madden. The lady found the cat outside her house.
The cat was crying out there and Richie first thought it was a cat from the neighborhood. Nichole then later feed the poor cat and now after a span of two months she is ready to accept her a a family member.
Her two kids Harlow and Sparrow will surely love this member.