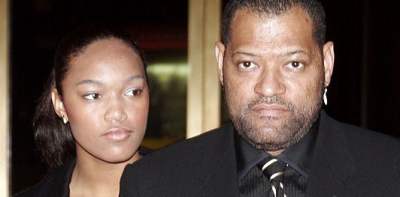 Eighteen-year-old Montana Fishburne was pretty confident that her father will support her and her decision to try porn as a career. However, this is not the case.
Montana's father, Laurence Fishburne, doesn't seem comfortable with the whole thing.
Montana told TMZ that her father is temporarily shunning her until she changes her decision of acting in porn. "You embarrassed me," said Laurence to Montana.
Montana approached Vivid porn company with her home-made porn video to release it. She has also planned to make a follow-up movie with the company.
Montana says she has no intention of hurting her family and father. Acting in porn was something she always wanted to do.