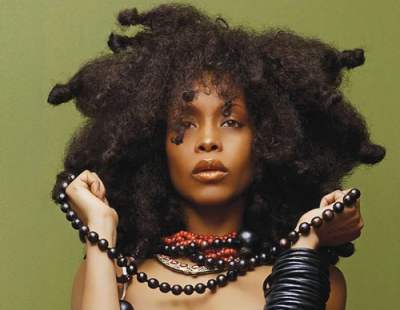 American singer Erykah Badu must have never thought that stripping for her video would cost her.
The Grammy award-winning singer will now serve six months of probation after paying $500 fine for stripping in her video 'Window Seat'. The video was shot at Dealey Plaza, where President John F. Kennedy was shot dead in the year 1963.
Erykah paid the fine on Friday, reports a city spokesman to the Texas newspaper.
The video features Erykah coming out from a car in daylight walking down the street shedding her clothes leaving families and workers surprised in the background. The video ends with nude Erykah collapsing on the ground as if been shot.
The singer was charged in April with disorderly conduct following tourists and visitors complain. The singer however, admits her stunt has been "grossly misunderstood."