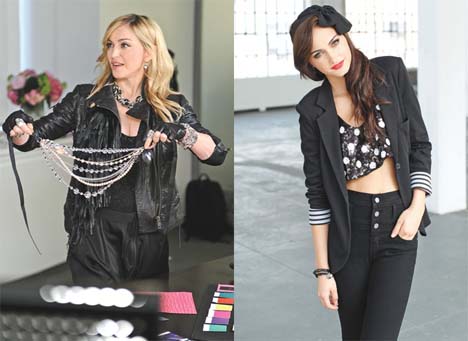 L.A Triumph clothing manufacturing executives have filed a lawsuit against Madonna & Lourdes Material Girl Collection under Trademark infringement.
Madonna & daughter Lourdes recently launched their 'Material Girl Collection' for teenagers through Macy's department store. They derived the brands name from Madonna's hit song.
The executives claim that that L.A. Triumph, since 1997, has been trading under the Material Girl banner insisting Madonna's range with similar brand name causes "deception" in the market, according to TMZ.com.
The owners at L.A. Triumph have not only demanded to receive all profits that Madonna's range has earned but have also asked a judge to ban Madonna from any further use of the trademark, reports TMZ.
Check out Madonna's Material Girl Collection