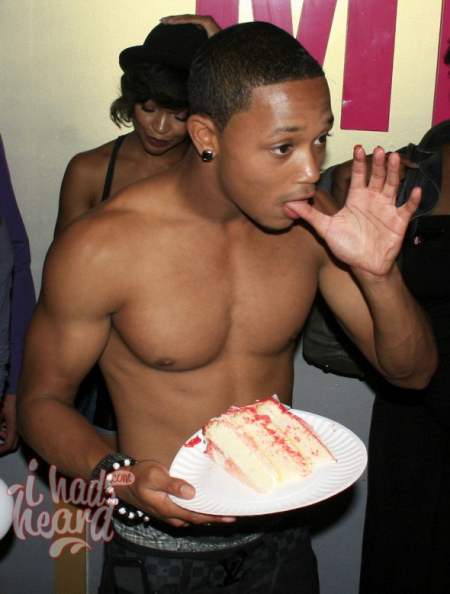 Rapper, actor, Romeo celebrated his 21st birthday on Thursday night. The actor created his own milkshake at Millions of Milkshakes in Hollywood.
Romeo's creation that features cookie dough , Reese's Pieces, and banana will now form a part of the menu item for his fans.
At Millions of Milkshakes, celebrities and customers create their very own milkshake from a choice of more than 50 toppings, chocolates, candies, fruits, ice-cream and protein boosts.
With his own created milkshake, Romeo joins the list of other celebrities including Paris Hilton, Miley Cyrus, Lil' Kim, Peaches Geldof and many more who have all created their own delights there.
Image: ihadheard.com