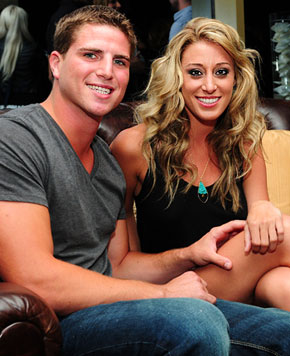 Vienna Girardi has finally cleared the air regarding her latest mystery guy. She has revealed certain details of the guy, states PEOPLE.
John Sala is the choice of the star. He is a biochemical engineering student, whom she meet in the Bahamas about two years ago, as told to PEOPLE. They are in touch and keep meeting says the report.
Her friends are very happy with this relation. A close friend mentioned that Vienna always chats about him and how happy she is with stuffs going well with her.
Girardi had a break up with Jake Pavelka recently. However, she has moved on and is surely delighted with her new life.