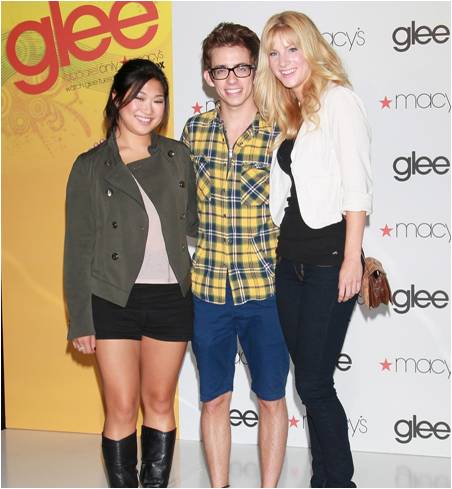 The Glee apparel launch on 21st August, witnessed a blast of stars. Heather Morris, Kevin McHale and Jeena Ushkowitz were some of the stars present on the occasion at Macy's Beverly Center in Los Angeles.
Morris had a chat with ET about the video, where she mentions that they are enjoying every bit of it.
The entire ambience is very cool, though there are some moments to stare Britney Spears and wonder what she is thinking about it.