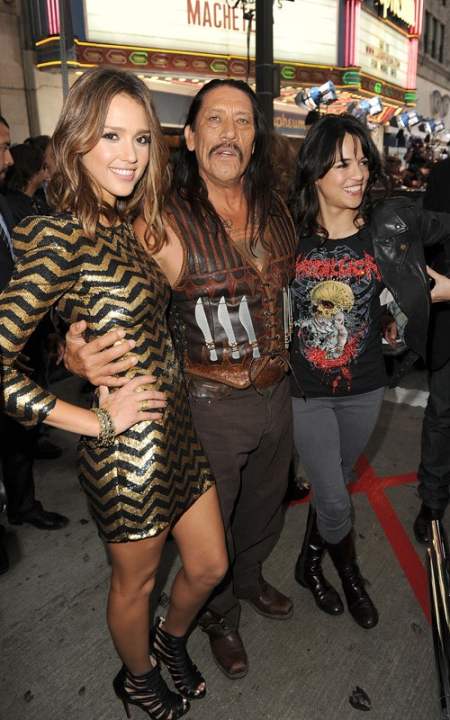 Actress Jessica Alba dazzled at the "Machete" Premier in Los Angeles, California on 25th of August. Joined by co-stars, Michelle Rodriguez and Danny Trejo, the actress looked pretty in a sequined golden and black body-hugging mini dress.
"Machete", is the story about an ex-Federale (Trejo) hired to kill an American politician. A brutal rampage of revenge begins when his boss double crosses him. Other stars including, Jessica, Robert De Niro, Lindsay Lohan and Cheech Marin help him out the battle.
"Machete" will be in theatres Friday, September 03.
Image: celebritygossip.net