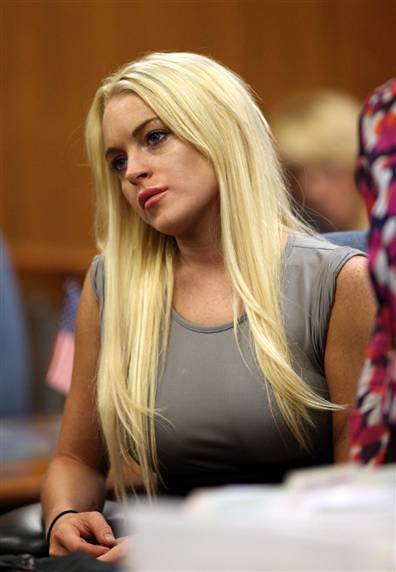 Lindsay Lohan will now have to undergo outpatient rehab program. Judge Elden S. Fox, on Wednesday, ordered Lindsay to undergo addiction counseling sessions and psychotherapy several times a week until November.
The judge also ordered Lindsay to submit random alcohol and drug testing reports atleast two times a week.
Elden S. Fox gave Lindsay some rewards and incentives by dismissing two drug counts that Lindsay had pleaded guilty to in 2007. The judge said that Lindsay will be taken off supervised probation if the actress complies with the orders, passes all alcohol and drug tests and attends all counseling sessions.
Lindsay Lohan was released from UCLA Medical Center, where the actress was serving her court-ordered rehab on Tuesday evening.