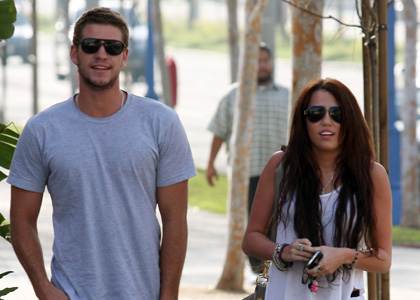 Miley Cyrus and her boyfriend Liam Hemsworth have called off their one year long relationship, reports PEOPLE.
Earlier, the couple cleared the rumors of their split. Miley also informed her fans on the website that the couple was together. Disney star, Miley, 17, also told to PEOPLE, that Liam was the only person who made her to be in a real relationship.
Even Liam Hemsworth, 27, spoke highly of Miley during their good times, saying their relationship was "pretty serious" and that he liked her "big heart."
We wonder what actually went wrong between the lovely couple!