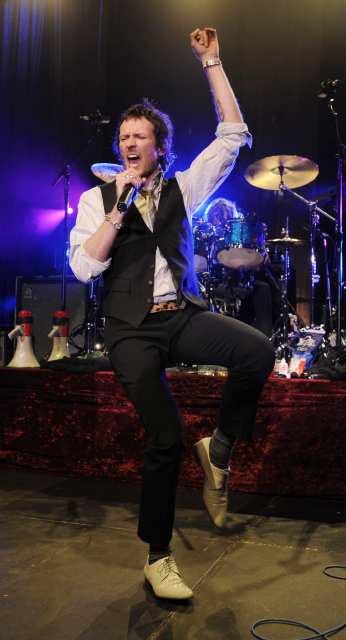 Scott Weiland, frontman singer of Stone Temple Pilots, falls off stage!
The incident happened when the singer suddenly stumbled and fell off the stage while he was singing the band's opening number, Crackerman at a live performance at Cincinnati's Riverbend Music Center on Wednesday.
Scott was immediately helped by the security that pulled the singer back onto the stage. The singer continued with the show.